But we were promised a bounce?
Stocks tried their best to dead cat abounce and squeeze higher... Trannies  and small caps bounced with oil prices in the afternoon...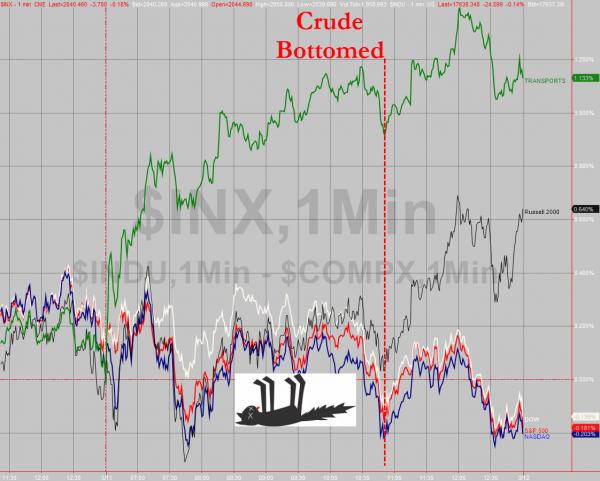 Now getting ugly post Payrolls... and from the Nasdaq 5000 euphoria... Dow now down 650 from its highs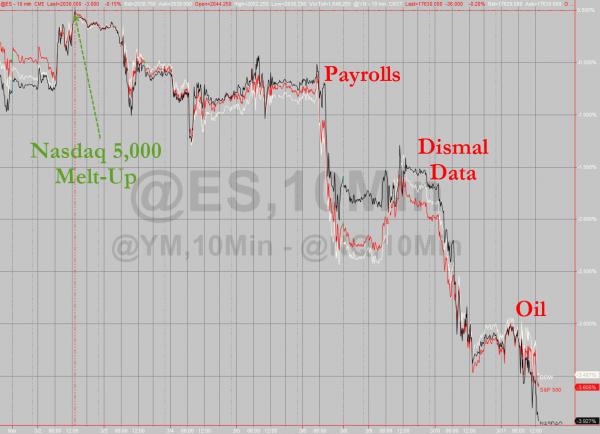 Year-to-date, S&P and Dow are now down 1%, Trannies down 2.7% - all 3 of which catching down to unch post-QE3...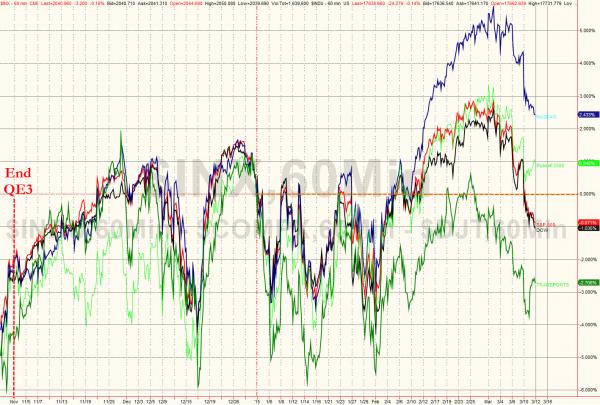 March has been ugly for all sectors though financials have outperformed...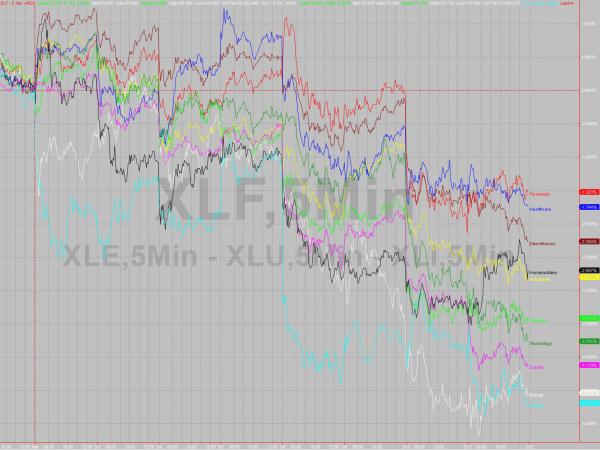 With CCARs due shortly, financial stocks remain hopeful...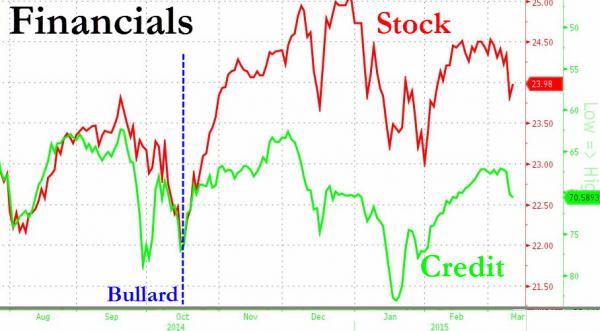 The Dollar just keeps on going... led by a continued collapse in the euro...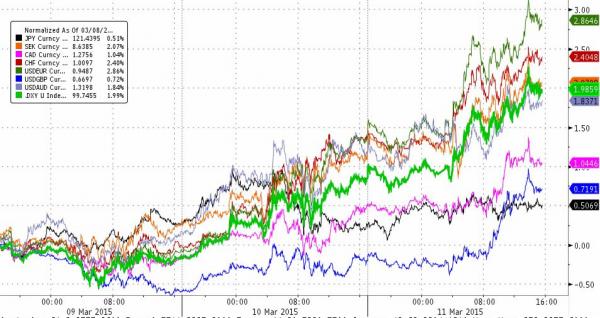 EURUSD 1.0511 lows... Jan 2003 lows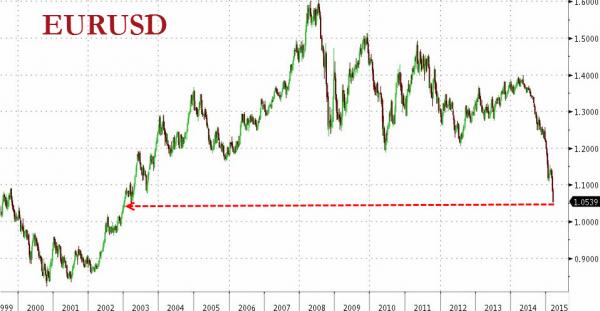 Treasury yields rose in themorning but a 10Y auction that bid through sparked significant buying to bash 30Y 15bps lower on the week... 10Y and 30Y yields are now down from payrolls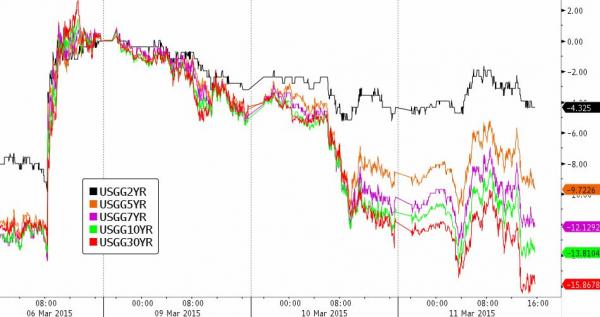 Credit markets decoupled once again hinting at the dead-cattiness of the bounce...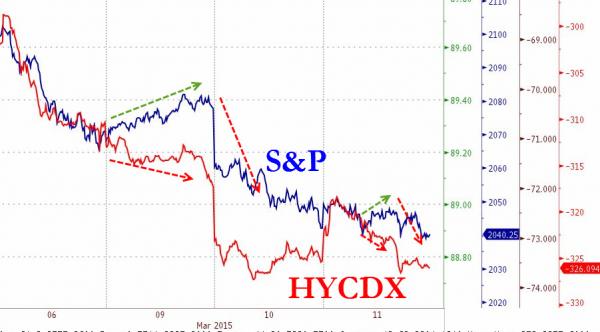 The dollar strength whacked commodities some more...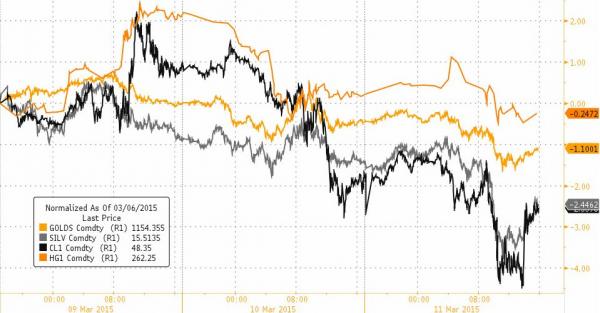 With crude testing down towards cycle low...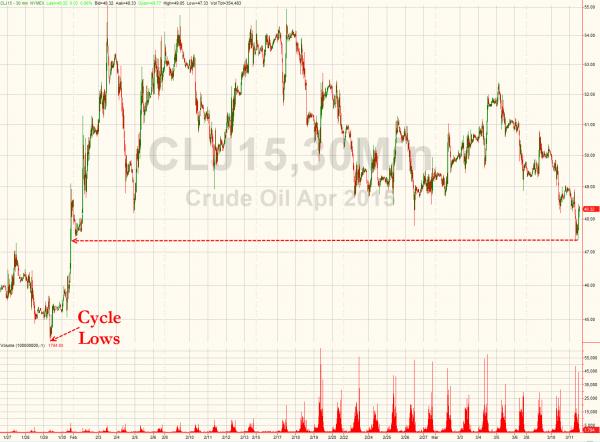 Charts: Bloomberg
Bonus Chart: Cross Asset Vols are picking up once again...