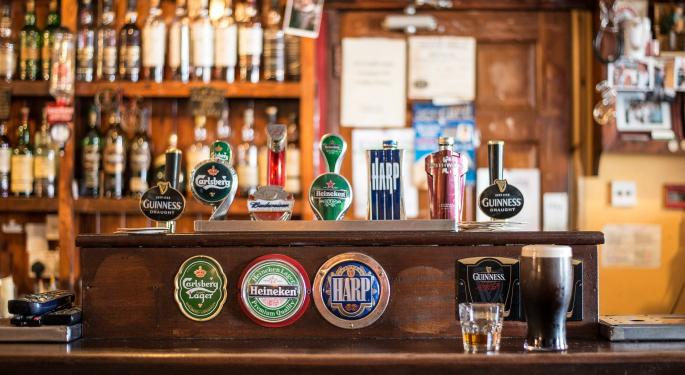 Uber Technologies teamed up with Anheuser-Busch InBev SA NV (ADR) BUD 1.96% to deliver its beer products to vendors...in a self-driving truck.
According to Bloomberg, the partnership between the two companies marks the first time ever a self-driving truck is being used for commercial deliveries. Uber's truck is powered by the technology it obtained through its acquisition of Otto, an-Israel based startup that converts regular trucks into fully autonomous ones.
Through the watchful eyes of a police escort and a trained truck driver monitoring the vehicle from the inside, Uber's 18-wheeler drove more than 120 miles and serves as initial proof that Uber has the capabilities and technology to introduce an autonomous truck to the world.
"We wanted to show that the basic building blocks of the technology are here; we have the capability of doing that on a highway," said Lior Ron, the president and co-founder of Uber's Otto unit. "We are still in the development stages, iterating on the hardware and software."
Ron said the company won't build trucks itself, but will partner with automakers and discussions with truck manufacturers are in the early phases.
Bloomberg noted that Budweiser's parent company could save $50 million a year if it deploys autonomous trucks across its entire distribution network and keeps drivers to ride along to supplement the technology.
"The focus has really been and will be for the future on the highway. Over 95 percent of the hours driven are on the highway," Ron said. "Even in the future as we start doing more, we still think a driver is needed in terms of supervising the vehicle."
© 2016 Benzinga.com. Benzinga does not provide investment advice. All rights reserved.