Who runs the world? In entertainment, it's Beyoncé. The singer has climbed to the No. 1 spot on the Forbes Celebrity 100 after an amazing year featuring a massive tour.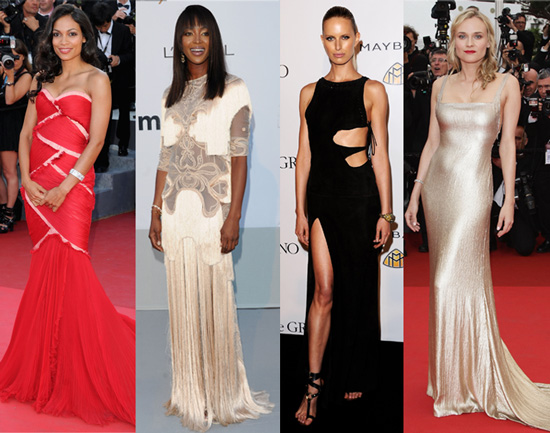 Queen B played 95 shows, bringing in an average $2.4 million per stop, according to Pollstar. She also dropped her most innovative album. Titled simply Beyoncé, the album hit iTunes with barely any publicity and was billed as a "visual album" becausejay there was already a music video for each of the 14 songs.  The single "Drunk in Love" has gone platinum, selling more than 1 million copies.
The biggest year of Queen B's career comes courtesy of a massive tour. The superstar singer played 95 shows, bringing in an average $2.4 million per city, according to Pollstar. She also dropped her most innovative album. Titled simply "Beyoncé," the record hit iTunes in December with barely any publicity; the single "Drunk in Love" has already sold more than 1 million copies.
But Beyoncé doesn't stop with music — she's built a small business empire. She earns millions endorsing companies like H&M and Pepsi. She has a line of fragrances with names like Heat, Rise and Pulse, and then there's her clothing company House of Dereon, which features jeans, shoes and accessories. All together we estimate that Beyoncé earned $115 million between June 1, 2013 and June 1, 2014.
The singer is embarking on another big year highlighted by her first world tour with her husband, Jay Z. Their On The Run tour, which kicked off June 25 in Miami, will be short (only 20 dates are set) but lucrative for the pair, who can claim the crown as the most powerful celebrity couple in the world.
Jay Z also places high on the Celebrity 100 this year, in sixth place with an estimated $60 million in earnings. That comes from a variety of sources, including his latest album, Magna Carta … Holy Grail; dozens of live shows; his growing Roc Nation empire and business ventures ranging from his 40/40 nightclub chain to his D'Ussé cognac.

In second place on our list is LeBron James. We estimate that the basketball player earned $72 million last year. James recently announced that he's opting out of his contract with the Miami Heat to become a free agent. That could mean an even richer payday for James, who earns big endorsing companies like Coke and McDonald's — or not if he decides to sacrifice salary to build a stronger roster around him.

In third place is Dr. Dre, who earned more in the past 12 months than anyone in the history of the Celebrity 100. We peg Dre's earnings at $620 million thanks to Apple's purchase of his Beats by Dre for $3 billion. The entrepreneur continues to be influential in the music business, mentoring Kendrick Lamar, who earned seven Grammy Award nominations this year.
Last year's No. 1 celebrity, Oprah Winfrey, falls to fourth place this year with an estimated $82 million in earnings. The talk show host's eponymous cable network, OWN, is finally turning around (it became cash-flow positive in 2013) and Winfrey helped make Lee Daniel's The Butler a hit. But the three celebrities ranked above her just have more influence and power at this moment.
Rounding out the top five is another talk show host, Ellen DeGeneres, who we estimate earned $70 million in the last 12 months. The new queen of daytime TV broke the Internet this year when she posted what has become the most famous "selfie" of all time. Aside from the ratings success of The Ellen DeGeneres Show, the 56-year-old CoverGirl is beefing up her producing roster. Her production company is working on pilots for the CW and NBC, and cable network HGTV will air a DeGeneres-produced design competition series next year.
Source: www.forbes.com