Court ruled Friday that Energy Transfer could walk away
Williams appealing decision; shareholders approved deal
Energy Transfer Equity LP terminated its merger agreement with Williams Cos., ending 18 months of negotiations after a court ruled that it can walk away from the deal.
A Delaware judge ruled on Friday that Energy Transfer can back out of the nearly $33 billion deal to buy the rival pipeline giant. The company's counsel, Latham & Watkins LLP, has advised the acquirer that it was unable to deliver a required tax opinion by June 28, the date specified in the merger agreement.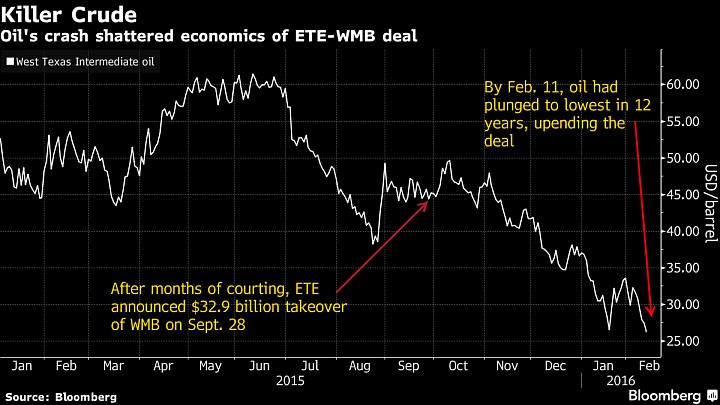 "Consistent with its rights and obligations under the merger agreement, ETE subsequently provided written notice terminating the merger agreement due to failure of conditions under the merger agreement," Energy Transfer said in a statement Wednesday.
The proposed tie-up now stands as one of the largest deals undone by the plunge in prices that has sent shock...
More