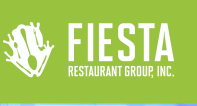 Fiesta Restaurant Group (FRGI) is up 10% today on news of the CEO resigning and a review of strategic plans. The stock traded above $40 last year before the company ran into problems as expansion of Pollo Tropical units into markets outside of key South Florida markets have not met expectations. 
The stock is primed for a rally trading a market cap of only $610 million with sales expectations of nearly $800 million next year. Value Investor has a good summary of the value proposition via an article on Seeking Alpha where the suggested value is $37. 
The separation of Taco Cabana is one of the steps that will help drive value, but as well better operations from Pollo Tropical could drive the stock even higher than $40. Fiesta Restaurant surged above $65 at the start of 2015. 
Disclosure: Long FRGI