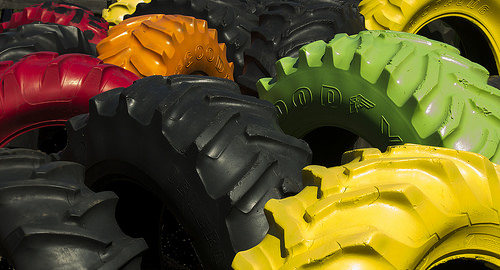 American automaker Chevrolet (NYSE: GM) has teamed up with Goodyear (NASDAQ: GT) in an exclusive partnership to outfit the tires of the 2016 Camero, according to GM Authority. The vehicle's wheels vary from 10 inches to 20 inches and will be outfitted with the latest premium tires from Goodyear, with superior grips that handle any weather condition with ease. 
According to GM Authority, more than 13,000 man hours went into creating the custom tires.
Goodyear and Chevrolet share a similar heritage, built on both performance and innovation," said Johann Finkelmeier, Goodyear's vice president of North America original equipment sales, according to GM Authority. "Each of our Eagle performance tires have been tuned to the Camaro chassis, and incorporate Goodyear's innovative advancements in tire technology to deliver superior traction and handling."
For more auto and business news, click here.