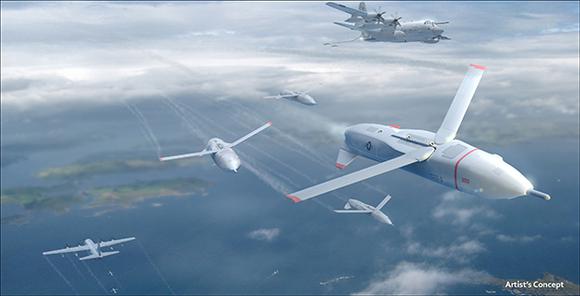 Six months in the making, DARPA's Gremlins program is finally getting off the ground -- and that statement probably requires a bit of explaining.
"DARPA" is the Defense Advanced Research Projects Agency, the "mad scientists" division of the Pentagon, responsible for funding and developing leading-edge technologies that can be employed in warfare. Respectively, "Gremlins" is one such technology.
As previously revealed by DARPA, Gremlins aims to develop fleets of "low-cost, reusable unmanned air systems" (aka drones) that can be launched from other aircraft, perform their missions, and then return to land back aboard their motherships -- an acrobatic feat to be performed entirely midair. While Gremlins will be too small to engage in combat operations, the drones will be equipped with sensors and electronic equipment capable of performing surveillance and reconnaissance missions, and also electronic warfare -- jamming, spoofing, and otherwise frustrating opposing radar systems.
DARPA invited companies interested in working on Gremlins to a "Proposers Day" last September, and has been considering their proposals ever since. Last week, the agency revealed four winners chosen to begin "Phase 1" work on Gremlins. These include:
Why these four companies, in particular, and no others? DARPA does not say, but here's one clue: When we last looked into the Gremlins program, I pointed out how several companies already build "disposable" electronic warfare drones -- such as Boeing's (NYSE:BA) CHAMP or Raytheon's (NYSE:RTN) MALD-J -- that could fit the bill for Gremlins. Both those drones are "disposable," however, designed to be launched once, perform its mission, and then crash.
In...
More