Comment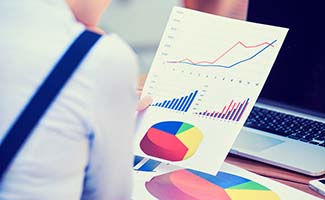 By Dana Mattioli, Jonathan D. Rockoff and Dana Cimilluca
Biotechnology giant Biogen Inc. has drawn takeover interest from drug companies including Merck & Co. and Allergan PLC, raising the possibility of another huge deal in the health-care industry.
Merck and Allergan have each sounded out Biogen on the possibility of a takeover, people familiar with the matter said. The communications were informal and preliminary, and they may not result in a deal -- in part because Biogen may not be interested, they added.
Whether there is a deal or not, the interest in Biogen shows the hunger big pharmaceutical companies have for new sources of growth.
After years in which their pipelines were depleted, new-drug approvals are up. But the companies have become so large that adding a new blockbuster drug in many cases isn't enough to increase growth substantially -- especially given the pricing pressures that they face. Merck had a market value of $162 billion; Allergan's was $101 billion.
Biogen had sales of $10.8 billion last year, up 11%. The company, based in Cambridge, Mass., dominates the lucrative market for multiple-sclerosis drugs, now worth nearly $20 billion a year. Its Tecfidera treatment for the condition had one of the best new-drug launches after its 2013 approval, and Biogen stock has roughly doubled since the beginning of that year, even after a sharp recent drop.
Following The Wall Street Journal report Tuesday, Biogen shares closed up 9.4% to $330.11.
Biogen shares have dropped from a high of nearly $500 they touched early last year, amid worries about its growth prospects. Tecfidera sales have slowed as competitors like Roche Holding AG develop rival...
More