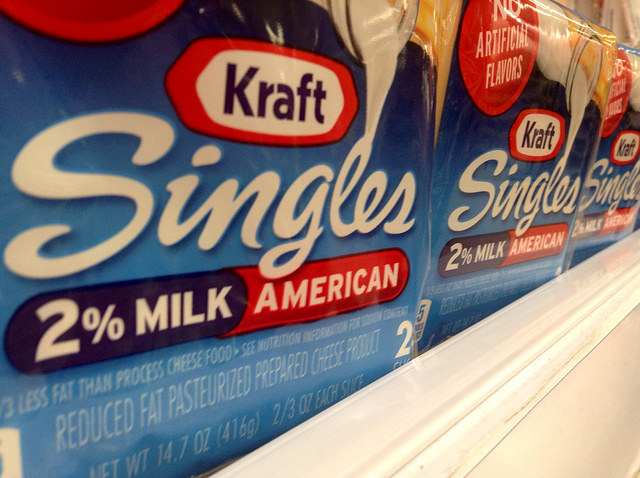 Kraft (NASDAQ: KHC) is recalling at least 36,000 cases of its Kraft singles individually wrapped cheese. According to CNN, the
recall
is due to parts of the wrapper that are a potential choking hazard with 10 reports and three claims of choking. 
A representative from the company comments that  "a thin strip of the individual packaging film may remain adhered to the slice after the wrapper has been removed''. If this film is not removed, that is where consumers could see a potential choking hazard. 
To be safe, Kraft's recall pertains to certain three and four pound packages of original American and white American singles.  CNN reports that these specific packages were distributed in the U.S., Puerto Rico, and Grand Cayman with the "best when used by" date from December 29, 2015 to January 4, 2016 and manufacturing numbers of "S54" or "S55."

For more business and consumer news, click here.