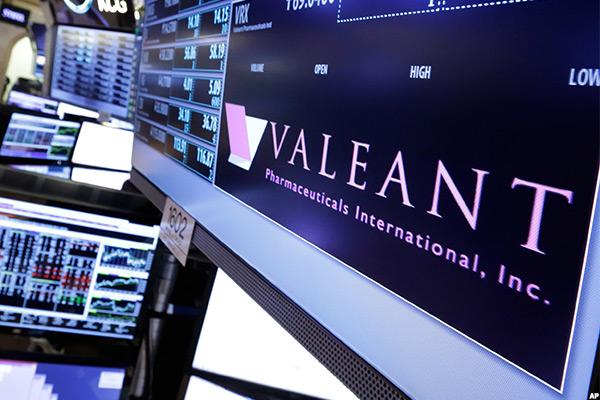 NEW YORK (TheStreet) -- Valeant Pharmaceuticals (VRX) is being sued by one of the largest mutual fund companies, T. Rowe Price, on allegations of a fraudulent scheme that cost investors billions of dollars, CNBC's Scott Wapner reported on "Squawk Alley" on Thursday.
Wells Fargo analyst David Maris called into "Squawk Alley" to discuss the suit and his "sell" rating on the stock.
"Well this is really big news. You have one of the largest mutual funds coming after you saying that your business was essentially a fraud for a period of time. And that you cost us $70...
More