Just yesterday evening, the exuberance was palpable (in stocks)... today, with WTI collapsing (under $85) to 18-month lows, Energy stocks are being monkey-hammered across the board (S&P Energy sector -4% from yesterday highs)...
As oil prices collapse...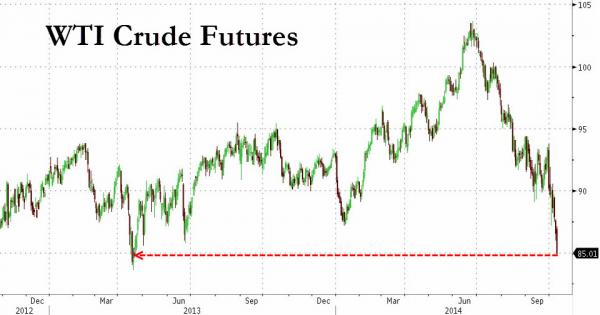 and the curve flattens drastically...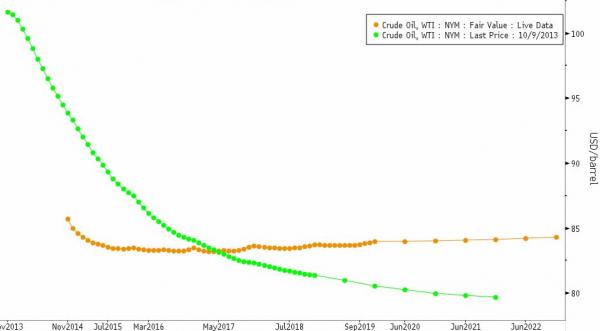 So Energy stocks are in freefall...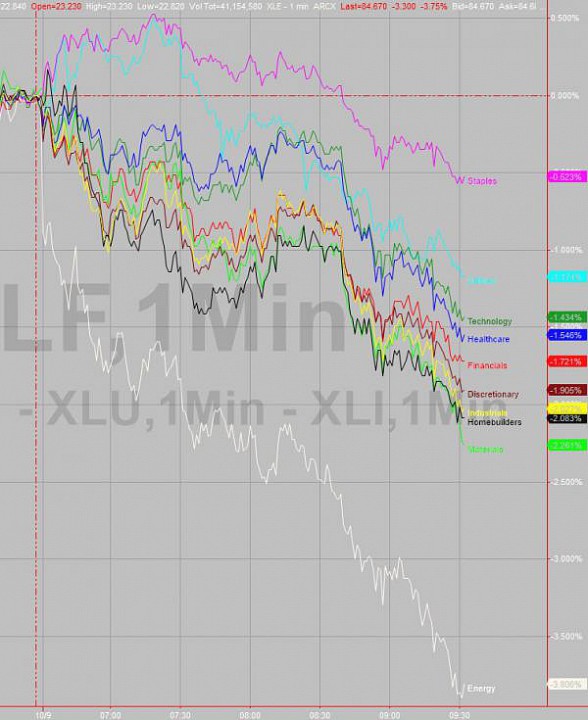 But but but the Shale Revolution!!??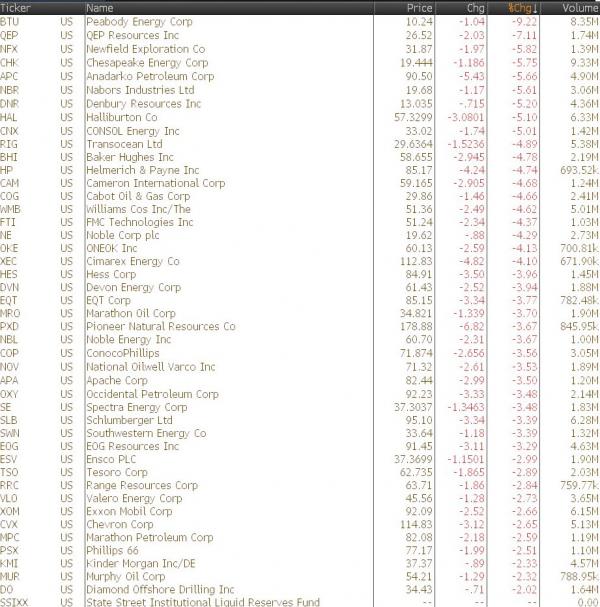 Quick grab the cost curve charts...