One would think that with a humanitarian crisis playing out just a hundred miles north of the massively wealthy kingdom of Saudi Arabia, that some of its billionaires would feel humanitarian enough if not to petition the government to open its borders to the biggest refugee wave in recent history then to at least empty out their proverbial pockets with money that could change - and prolong - countless lives for the better.
One would be wrong. Instead, in a dramatic show of faux generosity, staple CNBC commentator and billionaires, Saudi Prince Alwaleed bin Talal who several years ago sued Forbes for "underestimating" his net worth at "only" $20 billion (Forbes won) decided to show the world just how noble (and rich) he is. According to Arabian Business, Alwaleed Philanthropies, chaired by Prince Alwaleed bin Talal, has given out "10,000 housing units and 10,000 cars to Saudi citizens who are eligible as per the criteria set by the organisation."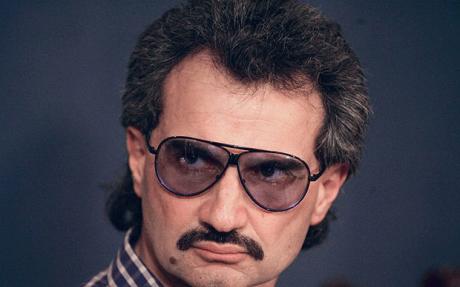 What is the stated purpose of this handout program?  "Alwaleed Philanthropies aims to cover individuals who are not eligible to the housing program offered by the Ministry of Housing. This initiative will be ongoing for the next 10 years."
According to Alwaleed Philanthropies research findings, affording a home is a major concern to most Saudi citizens nowadays. Rent is a big burden weighing on the family's budget, especially since majority of the families are young.
And to think just a few hundred miles away, as a result of western attempt to topple Assad for years on end, just living has become a "big burden" weighing on hundreds of thousands of innocent Syrians. But who cares about them: after all they will soon be EU Navy cannon fodder.
By providing 10,000 housing units for 10,000 Saudi families, the initiative will support 60,000 Saudi citizens since the average of each family in the kingdom includes around six members.

 

In the last 35 years, Alwaleed Philanthropies has supported and initiated projects in 94 countries, regardless of gender, race or religion.
Just not Syria.
The well-choreographed media spin continues: Alwaleed's charity "collaborates with a range of philanthropic, government and educational organisations to combat poverty, empower women and youth, develop communities, provide disaster relief and create cultural understanding through education."
What is the real story?
As we have documented on many times in the past, any time Saudi rulers, oligarchs and billionaires feel the need to grease the social mood, they do one thing and one thing only: provide bribes to the population.
Back in February, when the brand new Saudi King Salman announced a massive cabinet reshuffle, we reported that "nothing says "we really do fear social unrest and please stick with the new king" like Saudi Arabia spewing a massive $29.3 billion spending program that include lavish payments of two months bonus salary to all Saudi state employees and a series of subsidies. As al-Arabiya reports, King Salman bin Abdulaziz has issued a number of decrees because - as he wrote on Twitter (which you may remember is considered "the source of all evil" by the Grand Mufti of Saudi Arabia) "Dear Citizens, you deserve more," adding "do not forget to include me in your prayers."
Judging by the amount of handouts, the public mood in Saudi Arabia - which as we have reported constantly over the past few months is hemorrhaging cash as a result of plunging oil prices, is burning through foreign reserves and is set to record the largest deficit in its history - must be turning very ugly if the government feels obliged to hand out not only houses but also cars.