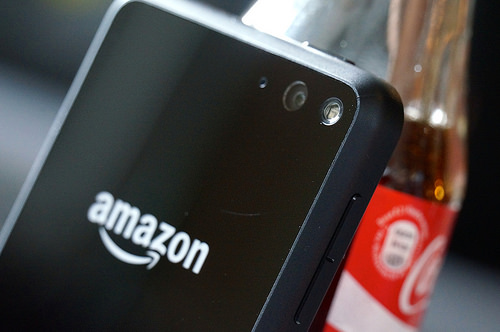 Morale at Lab126, the hardware division at Amazon (NASDAQ: AMZN), is low. Very low. And for pretty good reason.
The company is reportedly laying-off what Business Insider reports as "dozens" of its 3,000 total employees. This comes in the wake of the utter failure of the Amazon Fire Phone.
Further, the company's top engineer, Jon McCormack left the division earlier this month, claiming a spot at Google for unknown reasons. Some have speculated Amazon is pushing hardware products like the Kindle and Echo personal assistant simply to push traffic and orders from the website, Business Insider reported.
Granted, the handheld market is a tough one to break into, with players like Apple (NASDAQ: APPL) and Samsung (XETRA: SAME) at the helm. However, Amazon is one of those players now and, although selling the Fire Phone to Apple and Samsung users is a daunting task, Amazon failed to step up to the plate at a crucial time.
However, Amazon can afford to take risks when it comes to experimental hardware. Surpassing Walmart (NYSE: WMT) as the top retailer, the bomb of the Fire Phone is more of an upset to the company than a catastrophic financial issue.
For more business and financial news, click here.
*This is editorial content and expresses the opinion of the author.