Investors are still seeing red across the board Friday, after markets took a dive on Thursday.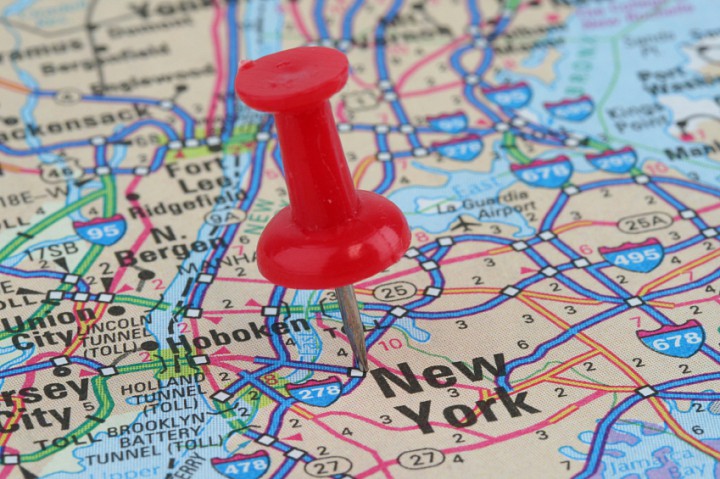 Here are the six things you need to know before the opening bell rings in New York:
1. World markets sliding: European markets were tumbling, led by Germany's Dax, on concerns about the impact of escalating tensions with Russia on the region's fragile economy. The EU turned up the heat on Moscow Thursday by including Russia's biggest bank, Sberbank, on its list of sanctions targets.
Shares in Sberbank (SBRCY) and VTB, the country's second biggest bank, sank by about 2% Friday.
Societe Generale (SCGLF) fell by 2.5% after the French bank's second quarter earnings showed business in Russia is suffering. It joins a chorus of Western companies facingproblems in Russia.
U.S. stock futures were also sinking into negative territory.
2. Ready for the jobs report: The market mood may turn (or, potentially worsen) when the U.S. government's monthly jobs report comes out at 8:30 a.m. ET. Economists surveyed by CNNMoney expect that 230,000 jobs were created in July and the unemployment rate remained at 6.1%. In June, the economy generated 288,000 new jobs.

A strong jobs report could raise fears that the Federal Reserve will hike interest rates sooner than expected.
3. Market recap: U.S. stocks fell sharply Thursday. The Dow dropped by 317 points, wiping out its gains for the year. The S&P 500 and Nasdaq also each took a dive, down by about 2%.
4. Stock movers -- GoPro, LinkedIn, Iliad: Expect GoPro (GPRO) shares to take a dive when trading begins. The company's earnings failed to impress and shares are down by about 10% premarket.
Shares in LinkedIn (LNKD, Tech30) were surging by about 7% premarket after the company posted better-than-expected quarterly results.
Iliad shares were declining by 7.5% in Europe after the French telecom firm made a surprise$15 billion takeover bid for T-Mobile USA (TMUS).
Shares in other major tech companies, including Apple (AAPL, Tech30), Google (GOOGL,Tech30), Facebook (FB, Tech30) and Microsoft (MSFT, Tech30), were all trading lower ahead of the open.
5. Big earnings: Major companies including Burger King (BKW), Clorox (CLX) and Chevron(CVX) are set to release earnings before the opening bell.

Warren Buffett's Berkshire Hathaway (BRKA) will report results after the close.
6. More data: Monthly ISM manufacturing data will be released at 10 a.m. Auto sales for July will come out in the afternoon. 
Source: http://money.cnn.com/