Shares of Deere & Co. will fall today

20 february 2015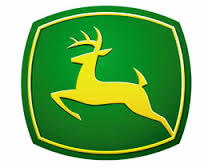 Deere & Co. reported a 17% drop in sales and warned of further difficulty as the farm-equipment maker continues to suffer from weak demand.
Still, the company's results topped analysts' expectations.
"Deere's first-quarter performance reflected sluggish conditions in the global farm sector, which reduced demand for agricultural machinery, particularly larger models, and led to lower sales and income," Chief Executive Samuel R. Allen said in a news release.
The company, which cited the added pressure of foreign-exchange effects, said it expects equipment sales to fall 17% during the fiscal year, which ends in October, including a 19% decline in the current period. The company previously expected a 15% drop for the fiscal year.