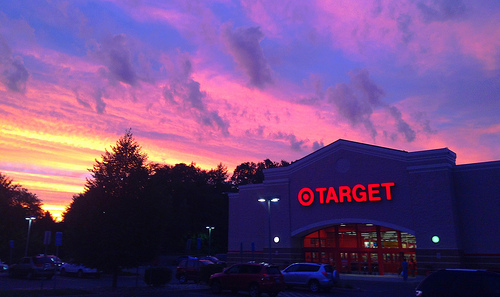 Target (NYSE: TGT) will close out Q4 with large losses, according to USA Today. The company's overall earnings fell $2.6 billion to $4.10 per share, despite high sales.
According to USA Today, at the close of Q4 2013, Target saw $520 million gains. However, the closing of 133 Canadian stores has taken its toll on the company overall.
Target lost $2 billion in the move to branch out to the Canadian consumer, USA Today reported.
Facebook comment Jamual Stovall said actions should be taken against Target management for the large losses and store closings.
"Wait a min. Did my eyes just deceive me. Target closed 133 stores after first opening in 2013. Talk abt mismanagement. Somebody should lose their job. Of course that wont happen. Im sure whomever will collect a bonus for closing the stores," Stovall commented.
However, commenter Jonathan Collins said these actions have already taken place.
"Actually Jamual, after the disappointing first year, upper management was replaced. Here in Canada, Target (unfortunately) made too many mistakes. Be it soft openings (opening stores where you might find 40% of the shelves stocked), to not having their own website (here in Canada, approximately 40% of Canadian shoppers shop online, especially in the winters), to higher prices (I failed to understand why Canadians expected the same prices as the United States), but this was a major disaster. Sad to see so many people losing their jobs due to poor management decisions," Collins commented.