The natural bias of the market is upward, so short-sellers are going against consensus at their own peril when they bet against a stock, said Richard Teitelbaum, author of The Most Dangerous Trade: How Short Sellers Uncover Fraud, Keep Markets Honest, and Make and Lose Billions (Bloomberg). 'You are also open to short squeezes where long investors gang up, buy up stock and run it up and you are going to be forced to cover over a period of time and that can cost you a lot of money,' said Teitelbaum. For example, Teitelbaum profiled Bill Ackman of Pershing Square Capital Management in his book.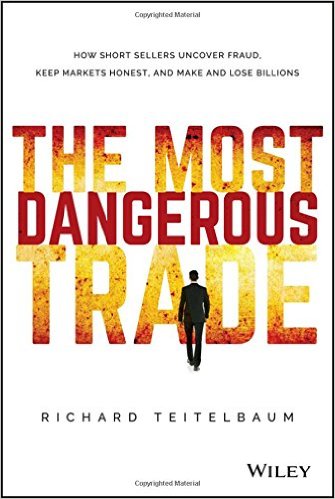 Ackman made a splash in late 2012 when he announced his Herbalife Ltd. (NYSE:HLF) short, sending the stock plummeting to what seemed like an easy victory and substantial profit. Unfortunately for Ackman, Herbalife fought back with vigor. Other hedge fund managers like Carl Icahn and Dan Loeb jumped into the fray and forced a short squeeze. Not one to back down, the billionaire hedge fund manager vowed to 'take it to the end of the earth' and that battle continues to rage on. 'Herbalife was very successful in attracting people who disagreed with Bill Ackman,' said Teitelbaum.
Teitelbaum refers to Jim Chanos, president and founder of Kynikos Associates, as the 'dean' of short-selling. Chanos sold short shares of energy trading giant Enron throughout 2001, increasing his short...
More