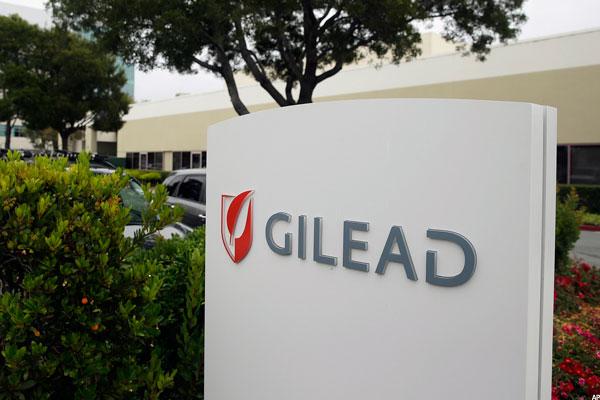 An experimental drug known as GS-4997 from Gilead Sciences (GILD) reduced the buildup of scar tissue in the livers of patients with nonalcoholic steatohepatitis also known as NASH or fatty liver disease, according to results from a phase II study announced Thursday.
The new GS-4997 data are hard to interpret and come from a tiny number of patients, but Gilead believes there is enough information to justify advancing the drug to phase III studies in NASH.
Gilead's stock price barely reacted Thursday, an indication that investors aren't sharing the company's enthusiasm for GS-4997 quite yet.
Inexperienced, micro-cap biotech companies are often criticised for relying on ambiguous clinical data to support big decisions about drugs in their pipelines. This week, investors have watched with a fair amount of head-scratching as Celgene (CELG) (with the Crohn's disease drug GED-0301) and Gilead do the same.
Gilead is under enormous pressure from investors to acquire companies or develop new drugs from its pipeline. The company needs to find a way to reinvigorate revenue and earnings growth now that the mega-blockbuster hepatitis C drug franchise is in decline.
Shares of Gilead are up 2% to $74.66 following the GS-4997 announcement. The stock is still down 26% for the year and is trading at...
More