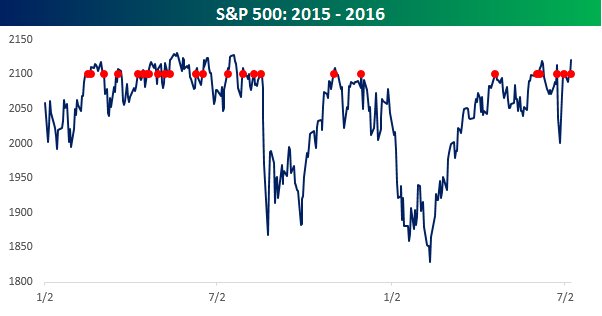 So much for shorting at 2,100.
We've broken our shorting line before and the week is young but, technically (yuck!), we HAVE to stop being bearish if 2,100 holds for 2 consecutive days without breaking and welcome to day 2 and we're already up another 10 in the Futures, just under 2,150 at the open so it would be an epic technical failure at this point if 2,100 doesn't hold for the day.  
Similarly, we're testing 5,000 on the Nasdaq (4,575 on /NQ Futures), 18,300 on the Dow (18,250 on /YM) and 1,200 on the Russell (and on /TF) and ALL of those lines must be crossed AND HELD before we adjust our portfolios, which are still a bit bearish though our bullish Long-Term Portfolio gained over $20,000 (4%) since Friday's close on this idiocy.  In fact, the only portfolio that lost money yesterday was our Short-Term Portfolio, which was supposed to lose (-$1,798) as it's primary function is to protect the LTP with hedges.  

BALANCE is what it's all about folks.  We're about 55/45 bearish at the moment but our bullish bets are highly leveraged and, in an insane up move like this, they tend to make a huge amount of money.  We only need to make small bearish, leveraged bets in our small (started with $100,000) STP to cover our long positions in the much larger (started with $500,000) LTP.  
In both cases we keep plenty of cash on the side and we use options strategies to maximize our gains while hedging our positions.  Having cash on the side lets us make further adjustments playing the Futures and this morning
https://twitter.com/philstockworld
, so I won't get into it here.  We also shorted Oil (/CL) at $46 and Gasoline (/RB) at $1.425 as they've had a nice run (the one we called) and need to pull back a bit.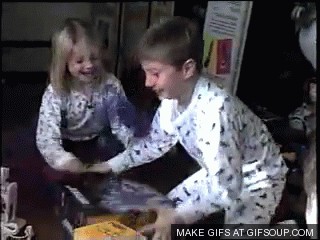 Speaking of great calls – if there's no inflation, why are our "Secret Santa's Inflation Hedges" all winning?  This is one of those things that bothers me about the economy as bonds trade as if there's no inflation yet our inflation-fighting trades are ALL making a boatload of money.  Am I that fantastic of a stock picker or is our Government lying to us?  
Secret Santa Hedges are a holiday tradition at PSW and they are wonderful for long-term traders, we had 4 categories this year and I'll summarize them below (if you want the logic on each trade – check the post).  Keep in mind these trades are in progress from 12/26/15, so just over 6 months old at this point:
Idea #1 – Hedging for Home Price Inflation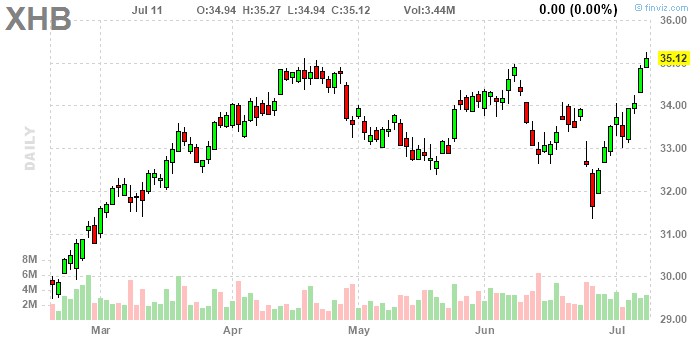 Sell 20 XHB 2018 $28 puts for $2.25 ($4,500) 
Buy 20 XHB 2018 $28/33 bull call spreads for $3.50 ($7,000)
That was net $2,500 out of pocket and, as you can see from the chart, XHB is already at $35, over our $33 target and the $28 puts are now $1.60 ($3,200) and the $28/33 spread is, amazingly $3.25 ($6,500) – a loss!  Still the net is now $3,300 and we're up $800 (32%) and on track for our full $7,500 gain.  Actually, it's still a good trade at this price!  
Idea #2 – Hedging for Fuel Inflation

Sell 2 XLE 2018 $40 puts for $2.50 ($500) 
Buy 3 XLE 2017 $60/65 bull call spreads for $2.35 ($705)
This trade was based on locking in the low gas prices we had in December ($1.60/gal wholesale) and even though gas is now cheaper ($1.425), the trade is still working as XLE recovered – THAT's A GREAT HEDGE!   The idea was that, if XLE went up, you get $1,500 back on your net $205 entry and that offsets $2 per gallon on each car's 750 gallon average annual usage.  That's the way professionals use hedges but the secret is – anyone can do it!  
The $40 puts are down to $1.06 ($212) and, because we have a tighter time-frame on the spread, it's already at $3.60 ($1,080) so net $868 is up 423% already so this one, sadly, is not good for a new trade and, frankly, I'd take the money and run on this one since the year is half over and gas is still cheap.  It's a hedge – not a bet!  
Idea #3 – Hedging for Food Inflation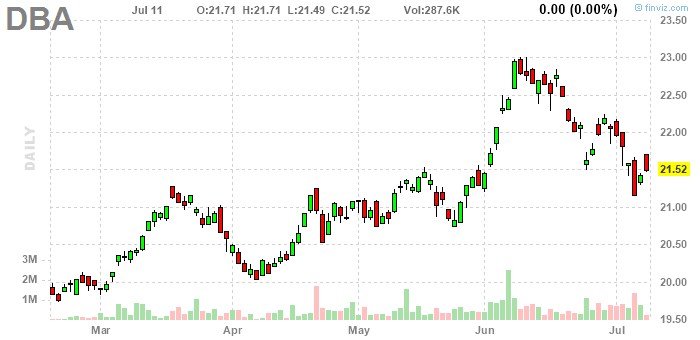 Sell 4 DBA 2018 $20 puts for $1.25 ($500) 
Buy 8 DBA 2017 $20/23 bull call spreads for $1.15 ($920)
We were at goal and then pulled back but the $20 puts have dropped to 0.80 ($320) and the $20/23 spread is now $150 ($1,200) so net $880 is up $460 (109%) and that should pay for two trips to the grocery store so far.  The potential on this one is $1,980, so another $1,100 to go means we can stick with it and hopefully get 5 more free week's shopping in the 2nd half!  
Inflation Hedge #4 – Hedging Against Rises in PSW Member Fees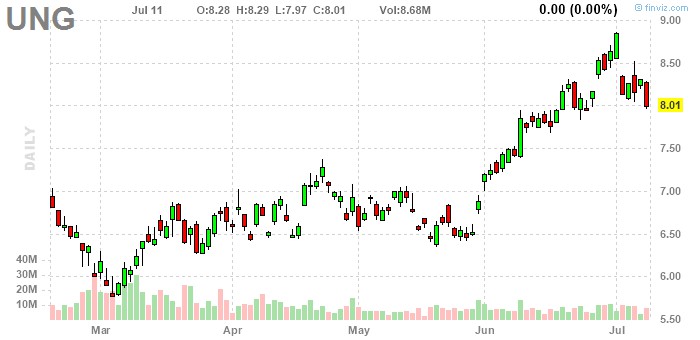 Sell 15 UNG 2018 $7 puts for $1.60 ($2,400) 
Buy 15 UNG 2017 $5/9 bull call spreads for $2 ($3,000) 
This was our PSW 1Trade of the Year for 2016 and it's too late on the rising fees as early year discounts are over (but you can avoid the 2017 increase by signing up for a full year NOW).  Still as advertised, we're right on track for paying for your Membership (and, in fact, we've already taken this trade off the table as we tested $9 earlier than expected) with UNG at $8.  
Even back at $8, the $7 puts are now $1.10 ($1,650) and the $5/9 spread is $2.43 ($3,645) for a very nice $1,995 gain (332%) in 6 months.  I you wonder how you can miss fantastic trades like these – IT'S BECAUSE YOU DIDN"T SUBSCRIBE!!!   
This stuff is not rocket science folks – we have taught it to thousands of people over the years and we teach it to hundreds of our Members every day.  We teach them to stop chasing hot stocks and to stop making random day-trades and to calm down and wait PATIENTLY for opportunities to take advantage of long-term market trends and then – we teach them how to use options for hedging and leverage to maximize the chance of success.  
It's not hard, it's SIMPLE – the only thing that is hard is letting go of all the wrong crap you are doing now.  The rest is just time and practice.  Make an investment in yourself and get on the road to trading correctly.  
A nice beginner's way to get exposed to these concepts is through our Options Opportunity Portfolio, which we share over at Seeking Alpha.  It's a $100,000 model portfolio that began with $100,000 last August (8th) with the aim of gaining 5% a month.  After a rough start, we're right on track and already up over 60% with a month to go making mostly nice, boring, well-hedged trades and the sale price on that subscription ends on August 8th.  
Provided courtesy of Phil's Stock World.
Would you like to read up-to-date articles on the day they are posted? Click here to become a part of our growing community and learn how to stop gambling with your investments. We will teach you to BE THE HOUSE - Not the Gambler!