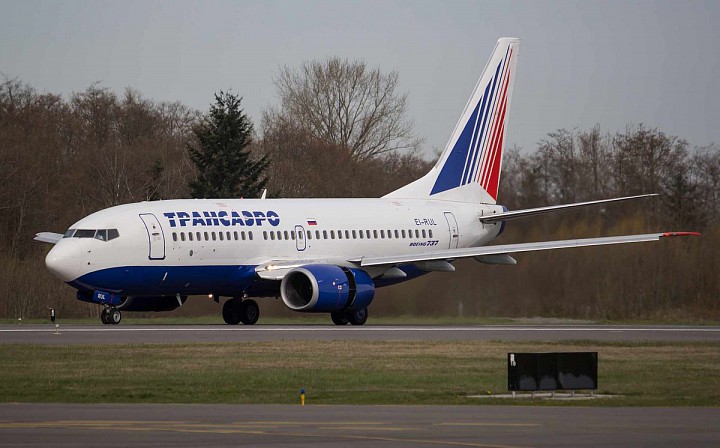 It's a tale that could be dubbed "From Russia to Love."
Two Boeing Co. 737 jetliners swooped onto a factory airfield near Seattle in March, the last of the models once flown by a collapsed Russian carrier. They were headed for makeovers to erase the Cyrillic logos and any other trace of Transaero Airlines. Next stop: Dallas's Love Field, where hometown carrier Southwest Airlines Co. is on a record shopping spree.
The imports are integral to what Jon Stephens, Southwest's director of fleet transactions, describes as a "beautiful plan" to swap out some of its oldest models without spending lavishly. The carrier's in the middle of acquiring 83 used Boeing 737-700s from around the world, the largest such haul in its more than four-decade history.
Southwest and its U.S. competitors -- now awash in cash after earning record profits last year -- are scouring developing nations for second-hand jetliners as cheap fuel makes older, less efficient aircraft more economical to operate. That bucks the traditional flow of hand-me-down planes from North American carriers to counterparts in emerging-market countries and makes an already volatile market for Boeing Co. and Airbus Group SE more unpredictable.
"If you've got excess things with wings, you are probably trying to sell it in the U.S. right now," said George Ferguson, senior air transport analyst at Bloomberg Intelligence.
Driving the shift is the collapse of crude prices. While the commodities downturn has clipped economies from Russia to Brazil, lower fuel costs helped U.S. airlines earn almost $19 billion last year.
China, Brazil
United Continental Holdings Inc. is importing as many as two dozen used Airbus A319s from China. Delta Air Lines Inc., which pioneered the strategy, is studying taking used 737s as its Brazilian alliance partner, Gol Linhas Aereas Inteligentes SA, shrinks and restructures operations.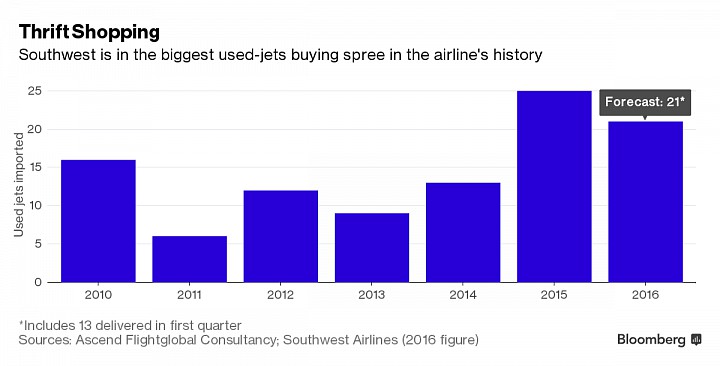 The carriers haven't cut back on new aircraft orders, either, in a buyer's market for cutting-edge jets. Because the used planes don't need to be flown heavily to recoup capital costs, they can be added...
More