Dollar today strengthened against EUR after German ZEW Economic Sentiment and Euro area ZEW economic sentiment missed the economist's estimates. The pair extended its losses after the tensions in Ukraine escalated. Official data showed that the German economic sentiment fell to 8.6 from 27.1 in July which was the weakest reading since December 2012 and also missed the economist's estimate of 18.2. The ZEW also mentioned that the economic growth in Germany will be weaker than expected in 2014. This might pressurize the central bank to implement new methods to increase recovery.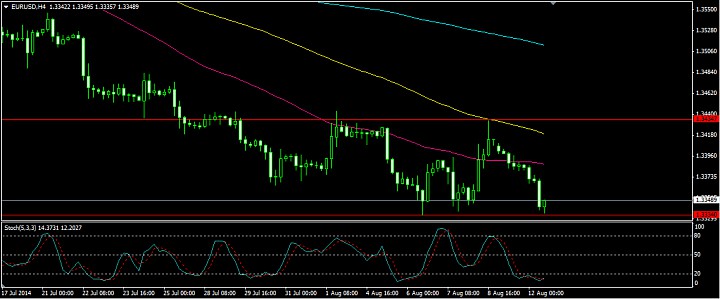 EURUSD : 4 Hour Chart
On the 4 hour chart, the pair again decline towards the support at 1.3334 and again testing it. All moving averages are heading downward signaling a downtrend continuation.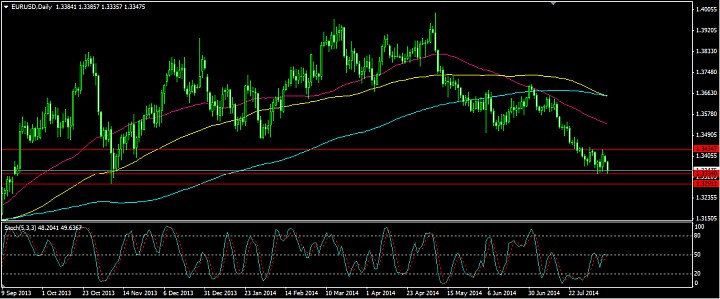 EURUSD : Daily Chart
Looking at the wider frame chart, we can see that currently the pair is moving sideways and might break below the key support at 1.3334 as the 100 day SMA just crossed below the 200 day SMA signaling a bearish trend. Next support to watch is at 1.3291 if it continues to decline.