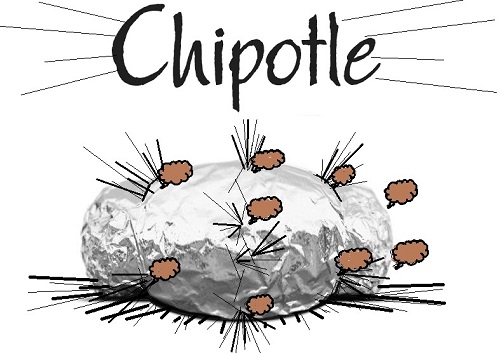 Chipotle (CMG) closed down again Friday, down another 90 cents to $649.72. That brings the stock down more than 14% since it's high set on August 8th of this year. 
Analysts are starting to see that the Burrito Bubble has indeed burst, after disappointing 3rd quarter earnings. But there are bigger problems here. The company continues to have problems with it's pork supply for restrictions it imposed on itself, and now they are gaining the negative attention of pro-GMO sites for their attacks on the Monsanto (MON) company, as well as consumer freedom groups like ChubbyChipotle.com. 
Shareholders bid the price to the sky with the expectation that they could always deliver higher earnings, but now they are starting to see that the promises made by this company were nothing but hot air.