Had BlackBerry's new Priv been released five years ago, things could be different. I'd own one. You'd own one. Obviously bankers, lawyers and salespeople would have them. Maybe even the guy who sold me tomato soup for lunch.
The millions of us who reluctantly let go of our real keyboards for the promise of a better life on an iPhone or Samsung SSNHZ 0.00 % Galaxy wouldn't have hesitated about buying an Android BlackBerry. Unlike BlackBerry's own operating system, it would've given us access to all the latest and greatest apps, plus Google's indispensable services.
Instead, BlackBerry's story now reads like a Shakespearean tragedy. The once-dominant smartphone maker doesn't even hold 1% of the world-wide market now, according to IDC.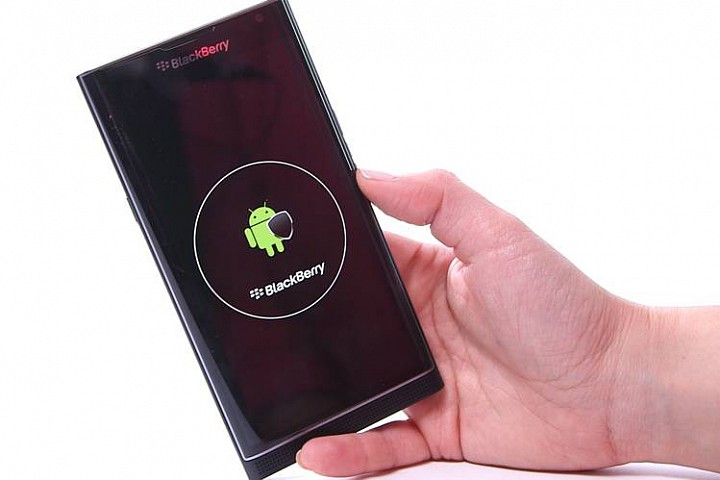 But maybe, just maybe, it isn't too late for BlackBerry.
The Priv, which starts shipping on Friday and is available at AT&T T -0.42 % and BlackBerry.com, isn't yet another poorly timed misstep. As Samsung, LG and other Android titans focus on making phones ever-so-slightly thinner, faster and better at taking photos, the Priv's slide-out physical keyboard, long battery life and focus on privacy—hence the dumb name—stand apart from those. It even challenges Apple AAPL -0.46 % 's ruling iPhone.
A few performance issues aside, the Priv is the first BlackBerry in years that I have loved using—and that I can recommend.
Key(s) to Comeback
The best thing about the Priv may be that it doesn't look like a traditional BlackBerry, nor a deformed one, either. (Sorry, BlackBerry Passport fans.) Instead it blends the curves of Samsung's Galaxy S6 Edge with the glossy black bordering of the iPhone 6 to make a wholly unique device that's a pleasure to hold and look at.
Let's be real, though. If you're eyeing this phone, you're after its secret weapon, a four-row physical keyboard that slides out firmly from under the screen, trundle-bed style.
Typing on real keys with a phablet-sized 5.4-inch screen towering over them is odd at first, but once I found my acrobatic balance, my fingers were scurrying around at up to 60 words per minute. That's about 20% faster than I type on my iPhone (though still 15% slower than on the BlackBerry Classic's larger, wider, backlit keyboard).
The sculpted plastic keys were great when I had to write a lengthy email and make edits to a story...
More