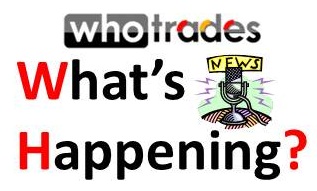 Upcoming S&P500 Earnings Releases:
Before the Bell:
FedEx Corp.
General Mills
Lennar Corp.
After the Bell:
Oracle Corp.
Paychex, Inc.
---
Important Data Releases:
Europe:
4:00AM EST Ifo Institute for Economic Research will release German Ifo Business Climate, which measures the level of a composite index based on surveyed manufacturers, builders, wholesalers, and retailers.
UK:
4:30AM EST Office for National Statistics will release Claimant Count Change, which measures change in the number of people claiming unemployment-related benefits during the previous month, and will also release Unemployment Rate, which measures the percentage of total work force that is unemployed and actively seeking employment during the past 3 months.
Also at 4:30AM EST Bank of England will release MPC Asset Purchase Facility Votes and MPC Official Bank Rate Votes, which contain the asset purchase vote and the interest rate vote for each MPC member during the most recent meeting. The breakdown of votes provides insight into which members are changing their stance on asset purchases and interest rates and how close the committee is to enacting a change in future.
US:
8:30AM EST Census Bureau will release Building Permits, which measures the annualized number of new residential building permits issued during the previous month.
Don't miss!!! Federal Reservewill release:
2:00PM EST FOMC Economic Projections, which measures the annualized number of new residential building permits issued during the previous month, which includes the FOMC's projection for inflation and economic growth over the next 2 years and a breakdown of individual FOMC member's interest rate forecasts.
Also at 2:00PM EST FOMC Statement, which is the primary tool the FOMC uses to communicate with investors about monetary policy.
2:30PM EST FOMC Press Conference, which covers in detail the factors that affected the most recent interest rate, other policy decisions, commentary about economic conditions, and clues regarding future monetary policy. Investors are waiting to know when the fed will begin to taper.
New Zealand:
4:45PM EST Statistics New Zealandwill release GDP q/q, which measures change in the inflation-adjusted value of all goods and services produced by the economy.