The AUD/NZD has been bearish throughout February so far, and continued to decline this week in a very persistent manner.

AUD/NZD 1H Chart 2/13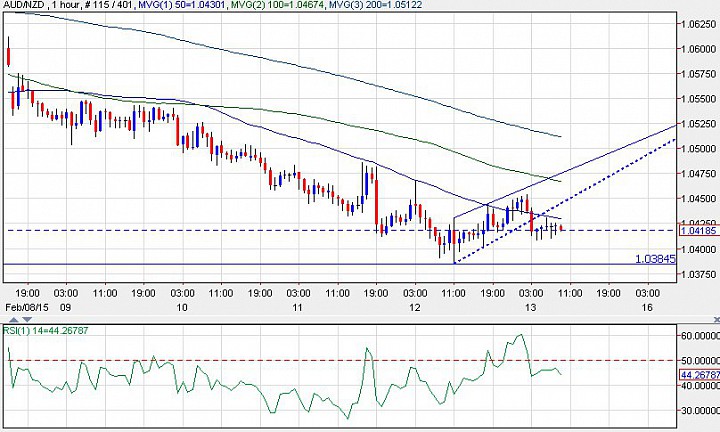 (click to enlarge)

During the 2/12 session, the pair rallied from 1.0385, but stalled around 1.0450. It formed an intra-session pennant patter which was broken during the 2/13 session. In the 1H chart, the technical conditions remain bearish, based on price action, the moving averages and the RSI. Also, there is a negative reversal signal - when the price high continues lower, but a corresponding RSI high pushes higher. This suggests another bearish attempt that puts the 1.0385 low in sight, with the risk of breaking towards the record low of 1.0353, made in early January.