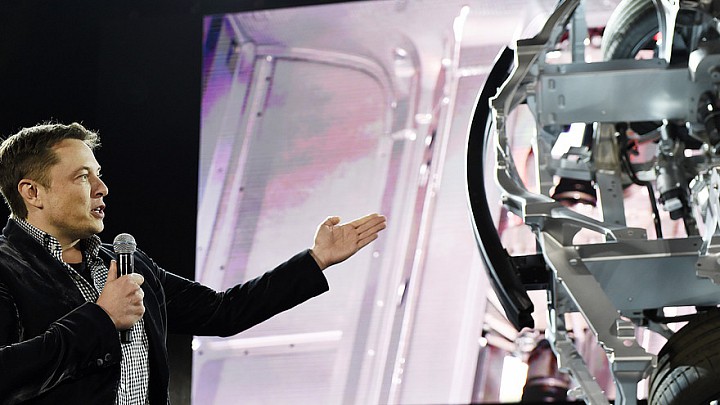 To Elon Musk, Tesla Motors Inc. isn't really a "money-losing business," despite losing lots of money.
After announcing a quarterly loss of $293.2 million — or $149.5 million without pesky things like stock paid out to employees and interest paid on the electric-car maker's massive pile of debt — the Tesla TSLA, -0.62% chief executive said that his company's growth negates its lack of profitability.
Read: Live blog recap: Tesla earnings miss mark, Musk promises 50,000 deliveries in second half
"The real question on profitability is, where do we set the dial on growth?" Musk said.
After a drawn-out discussion of all of Tesla's growth initiatives and their prospective value propositions, Musk busted out the money line, literally.
"When all of that's lumped together, (it) can be confusing. And then they would think Tesla's a money-losing company but, well, not really. Not if you're growing at like 100% a year," Musk said.
Actually, Tesla is a money-losing business...
More