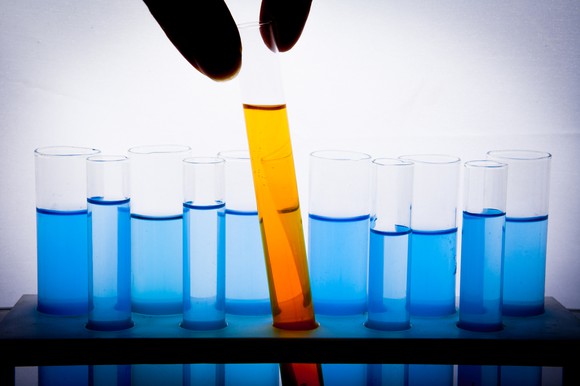 Despite a few recent setbacks, the enthusiasm for immunotherapy stocks hasn't dampened all that much. Led by an insatiable appetite for therapies based on chimeric antigen receptor T cells, or CAR-T, several biopharmaceutical companies have found it easier than ever to raise money and attract partners. Early results from several programs have been promising, but investors suffering from "Fear Of Missing Out" should know that CAR-T isn't the only play in immunotherapy stocks.
One potential opportunity is Agenus (NASDAQ:AGEN), which is focused on "activating the body's own natural immune mechanisms." If that sounds familiar, it should -- it's essentially the exact elevator pitch used for CAR-T therapies. While Agenus isn't working on CAR-T therapies, it has several pipeline immunotherapy programs partnered with Incyte (NASDAQ:INCY) and Merck & Co (NYSE:MRK) that you should know about.
The pipeline
Agenus considers itself an immuno-oncology company developing therapies based on cancer vaccines and checkpoint antibodies, although most of the company's value resides in the latter. Research and Development efforts are supported by a unique antibody generation platform that increases discovery throughput, reduces the time from discovery to clinic-ready candidates, and allows for more streamlined manufacturing. The technology platform was acquired in 2014 for just $10 million upfront in stock.
What's a checkpoint antibody? Antibodies regulate signals within biochemical pathways involved in disease progression by linking up with specific receptors. There are two types of checkpoint antibodies: checkpoint inhibitors that reduce the output of specific proteins (antagonist) and checkpoint modulators that increase the output of specific proteins (agonist). While there's an alphabet soup of nine different antibody-receptor couplings being investigated at the moment, the two most advanced targets, CTLA-4 and GITR, are in phase 1 trials. The remainder are still being investigated in preclinical settings, but Agenus expects to initiate additional phase 1 trials in the second...
More