Following a speech at Delft University in Holland, Eurogrpup head Jeroen Dijsselbloem was confronted by a calmly-spoken, rational-thinking Greek student, who explained the misery and insanity of what the EU is doing to Greece... "1000s of Greek have committed suicide because of your policies... you keep on giving loans to Greece to pay back the same loans... its like going one loan shark to another loan shark to get more loans to pay back another loan shark."
"You continue to give loans to Greece to pay other loans. You know the situation very well. For the last five years you promote austerity here and in Holland. […] And at the same time, you allow the press to claim that every Dutchman has given 700 euros directly to the Greeks through the bailout packages, " said the student

 

Dijsselbloem replied that "Brussels is not responsible for the problems of Greece, the responsibility is up to the society and the Greek government. Europe is trying to help," and added: "You blame us. In Greece there was a corruption problem before the crisis. If the new government wants to fight tax evasion I will support it."
Full clip below...
*  *  *
The re-enactment of the infamous Varoufakis handshake...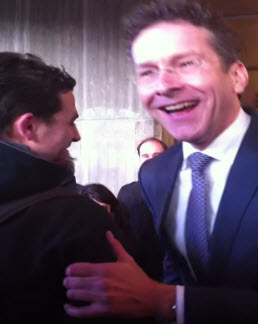 and while we are on the topic of the Greek FinMin, we have one question... is there a Plan B or not?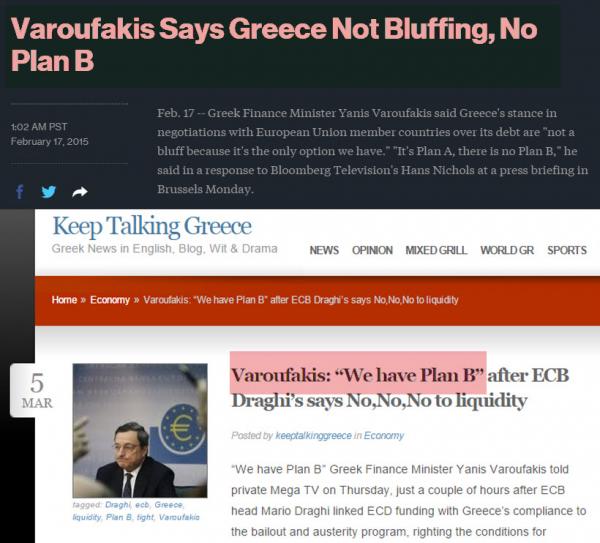 What a difference 3 weeks makes.