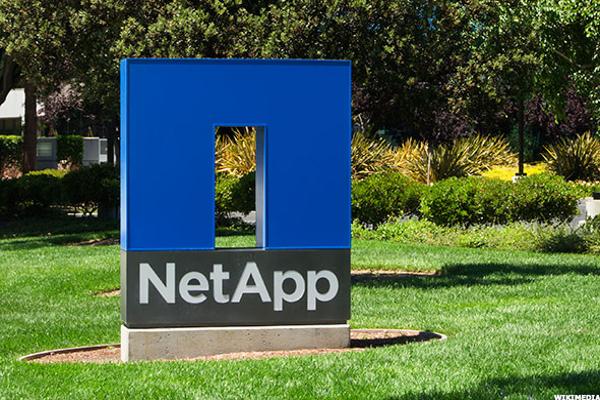 NEW YORK (TheStreet) -- Shares of NetApp (NTAP) were lower in late morning trading on Wednesday as the Sunnyvale, CA-based data storage company is slated to report 2017 first quarter results after today's closing bell.
Analysts estimate earnings of 36 cents per share on revenue of $1.26 billion.
NetApp reported earnings of 29 cents per share and $1.33 billion in revenue for the 2016 first quarter.
For the 2017 first quarter, NetApp forecasts earnings to be in the range of 34 cents per share and 39 cents per share. Revenues are projected to be between $1.20 billion and $1.35 billion.
Earlier this...
More