Looking for more expert commentary and daily trading ideas? The Benzinga Pro news and data platform has everything you need. Get exclusive, member-only access today with this deal.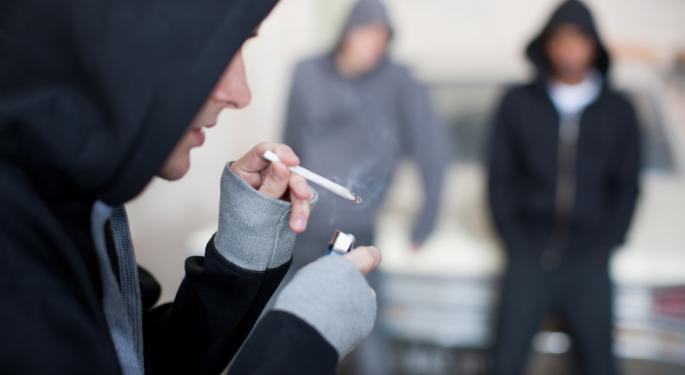 Family Playtime Means Less Vice Time
August summer vacations leave little money and opportunity to vice (yup, it's a verb). Additionally, even more travel means even less vicing. Americans have become more focused on vacations, to the detriment of other forms of consumer spending.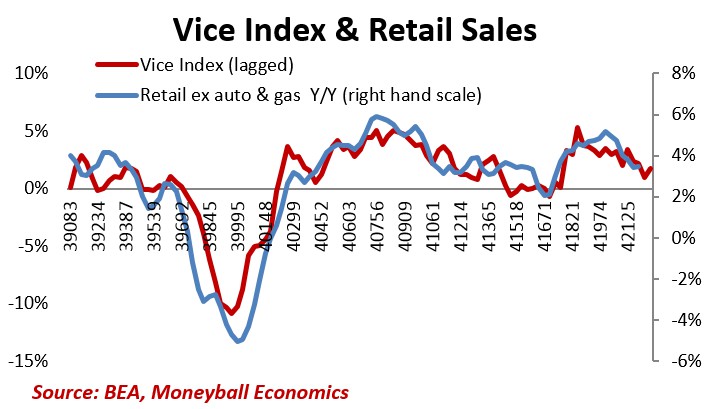 In general, however, spending is slowing.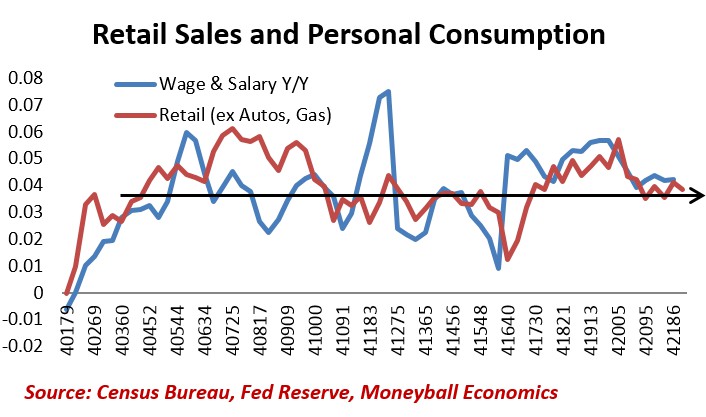 In the previous cycle, households leveraged up and outspent their incomes using various forms of credit (debt). In this cycle, households are living more within their means and avoiding debt.
Spending follows income, literally. As the chart shows, retail spending growth lags income growth by one month.
Several takeaways from this:
Wage growth is downshifting, and pulling spending down with it.
Wage growth (and therefore spending) will be further impacted by a global (Chinese) slowdown.
This year's holiday shopping season will be higher than last year's. Ultimately companies expand payrolls when revenues are growing and profits are strong, but heading into 4Q, corporate profits are under threat because revenues were stagnating. For companies with global exposure (>50% sales generated outside the US), 3Q revenues are forecast to contract -12%. For companies less exposed (<50% of sales generated...
More