On SundayJapanese Prime Minister Shinzo Abe's won the vote and became the head of both 2 Japanese houses of Japanese parliamentsfor the first time in six years.
Even before the votes, the polls already showed that his LDP could secure a majority in both houses. It is clear that the Japaneses know they need a political stability to carry out the policies.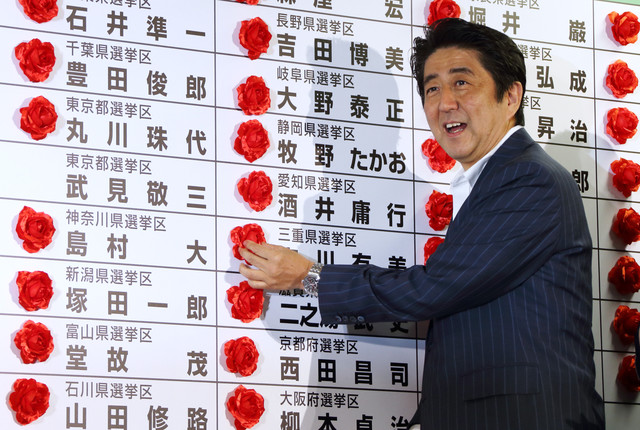 Elections to Japan's upper house of parliament are not usually something to get excited about. But this one is different. Why Shinzo Abe? What magic does he have to win this vote?
The main reason as I viewed is his Shinzo Abe economy, the true fact is since his election last December Shinzo Abe has launched an aggressive economic growth program to rescue Japan from 20 years of the economical stagnation.
And for these months it works very well. From the data we can find out that Japan's economy is now growing at a healthy 4% and the stock market is up 40% since January.
Moreover Shinzo Abe also mentioned that Japan needs structural reforms, and now after this victory in the vote he has a stronger mandate for his economical strategy. However, we need to see his real performance after this since there are some suspicions that Shinzo Abe as a politician will lose the interest in the hard reforms.