Home Depot Inc., the world's largest home improvement chain, needs to change its strategy from the traditional retail model to E-Commerce.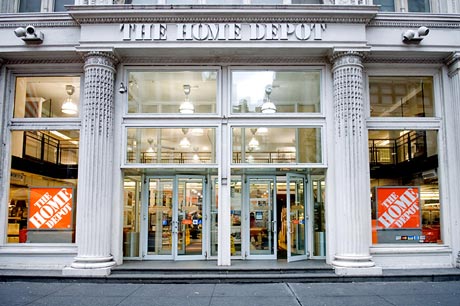 It seems that Home Depot has overbuilt its store since there are so many stores out there but has no customers.
Home Depot might face more difficult time about online shopping since it has to think how to ship all big items like the bath tub, washing machine etc. Home Depot hopes that customer will order product on to pick up at the stores however Home Depot might needs to think about warehouses that have to keep all items before customer comes to pick up.
Online sale accounted for 3.5% of company's $78.8 billion sales last year but it has been growing faster than the rest.
I think it's not that easy at all that traditional retail store like Home Depot will change the model to E-Commerce but if it wants to be survive in this market E-commerce will be a good solution.