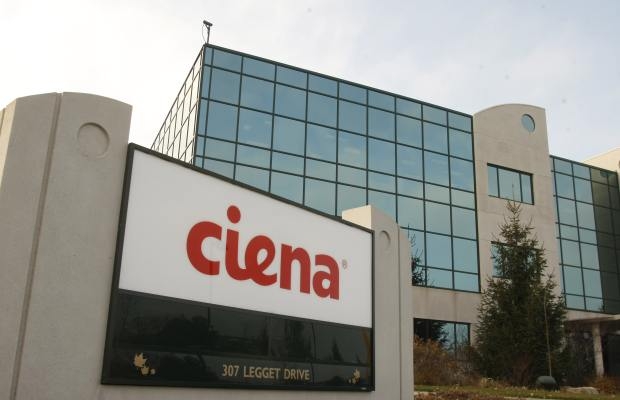 Ciena Corp.'s profit rose in its third quarter as the telecom-equipment maker said revenue increased across its segments.
Shares fell 0.9% in premarket trading as the company's results fell short of Wall Street expectations.
For the quarter ended July 31, Ciena posted a profit of $33.5 million, or 23 cents a share, up from $23.6 million, or 19 cents, a year prior. Excluding certain items, adjusted per-share earnings were 42 cents. The number of shares outstanding grew 27%.
Revenue climbed 11% to $670.6 million.
Analysts polled by Thomson Reuters had expected earnings per share of 48 cents on revenue of $722 million.
Products revenue increased 12% to $553.5 million as services revenue grew 7.4% to $117.1 million.
Adjusted gross margin rose to 46.8% from 45.3% a year earlier as operating expenses jumped 12% to $251.5 million.
For the current quarter, the company said it expects revenue in the range of $700 million to $730 million, above analyst expectations of $642 million.
I think that shares will fall today.