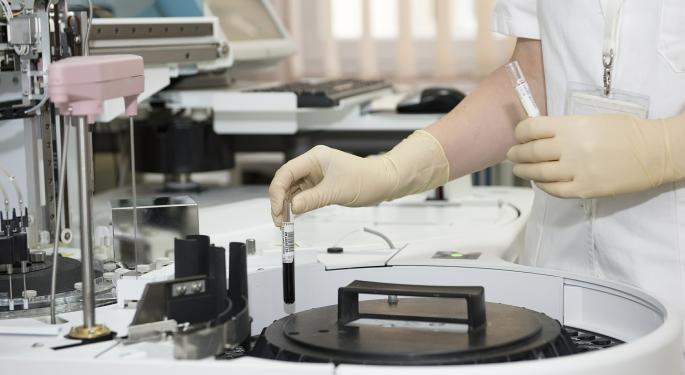 Shares of Valeant Pharmaceuticals Intl Inc VRX 3.96% were crushed Thursday morning, down more than 8 percent to a six-year low at $23.55. Even more, Valeant shares have plunged nearly 80 percent over the course of 2016.
When this kind of downside rears its ugly head for investors and traders alike, rumors often times find their way into markets. For instance, as recently as April 19, a Reuters report suggested Valeant would be much more likely to sell drugs like Xifaxan and less likely to sell assets like Bausch + Lomb, its esteemed Salix, or Medicis.
In an attempt to educate potential investors and/or short sellers in a badly-beaten name like Valeant, consider a few possible strategies in the event an unconfirmed rumor does pop up.
1. Fade The Rally
While some market players will recall the adage "where there's smoke there's fire" and of course rumors often do turn into confirmed deals further down the road, some downside immediately after reports is usually seen. Case in point: reports of a deal for Monsanto Company MON 8.97% Thursday morning rocketed shares of the stock to a pre-market high of $109.88. Monsanto shares traded over the $105 level for some time in the pre-market session, only to see substantial profit-taking heading into the open. Shares of Monsanto opened over $100, but continued lower throughout much of the morning. The stock is still up about 9 percent for the session, but is effectively trading near session lows around $98.50.
2. Play A Straddle (Or Strangle)
A straddle is an effective play on volatility. A trader takes each side of the strike with same expiration for both a call and a put and, in the event of a sharp move higher or lower, offloads only one of those contracts for a profit, letting the other expire worthless.
3. Put Credence into The Rumor
But -- and a big but -- only after doing thorough research into the fundamental likelihood of such a deal happening.
4. Simply Stay Away
Be alert to the expected volatility, but take no action -- either on the upside or downside. Put the prospective stock on a watchlist and wait to see if fireworks will ensue.
© 2016 Benzinga.com. Benzinga does not provide investment advice. All rights reserved.
Source