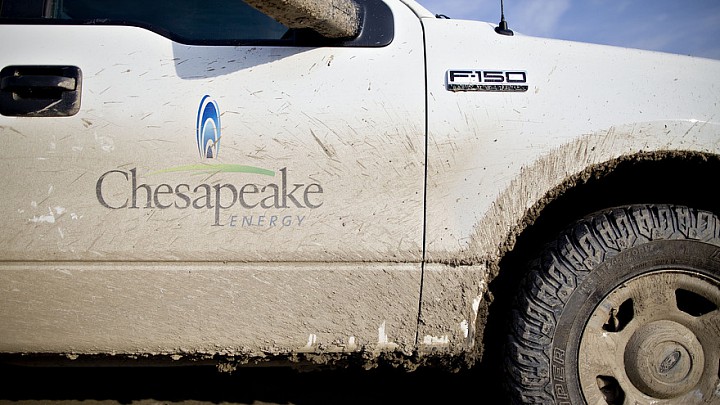 Shares of Chesapeake Energy Corp. surged to a 3½-month high in very active trade Tuesday, but some debt analysts remain downbeat on the oil-and-gas exploration and production company's credit outlook.
The stock CHK, +6.08% ran up 6.1% to close at the highest level since May 2. Volume of 64.3 million shares was 33% more than the full-day average, and enough for third on the day's most actively traded list.
The stock has now climbed 29% since it said before the Aug. 15 opening that it was buying back up to $1 billion worth of debt, and has rocketed more than four-fold since it closed at a 17-year low of $1.59 on Feb. 12. It has now advanced 44% year to date, while the SPDR Energy Select Sector exchange-traded fund XLE, +0.70% has gained 16%, and the S&P 500 SPX, +0.20% has tacked on 7%.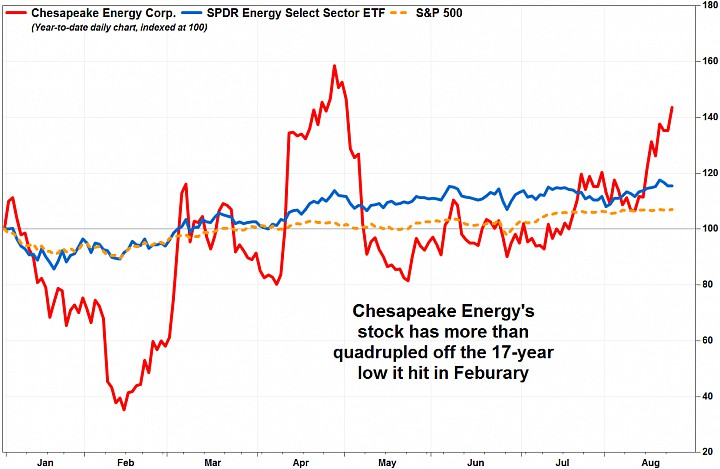 Among other recent moves Chesapeake has made to...
More