The machines were hard at work today....
For the first time in 2 months, the mysterious Hindenburg Omen has re-appeared (and, as is clear below, has been 'useful' since QE3 ended). Reputation aside, the 'omen' is merely an indication of the mass confusion under the surface of stocks with advancers and decliners and new highs and new lows not playing along with the market's surgefest. The last few times we had an 'omen', markets tumbled only to be saved by Central-Banker-Speak...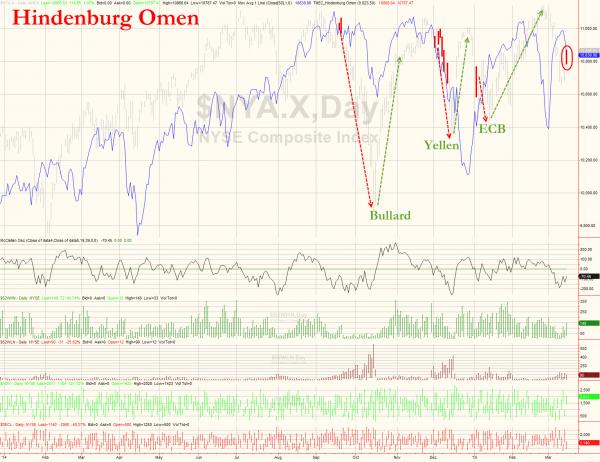 From Friday's late-day buying panic effort to get The Dow green year-to-date, we have extended gains amid weaker and weaker global data...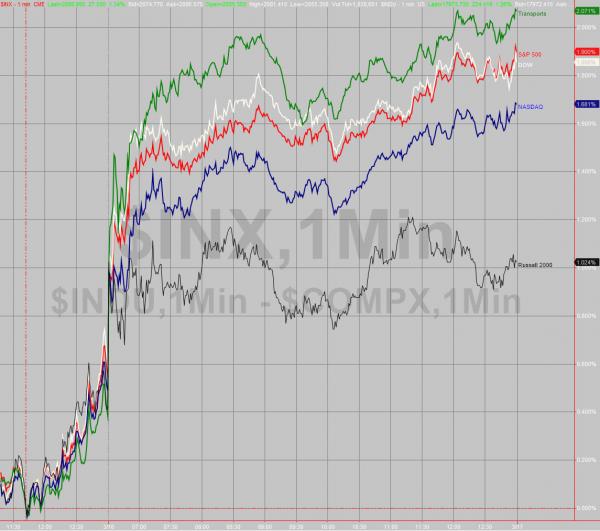 Today was not a short-squeeze-driven move...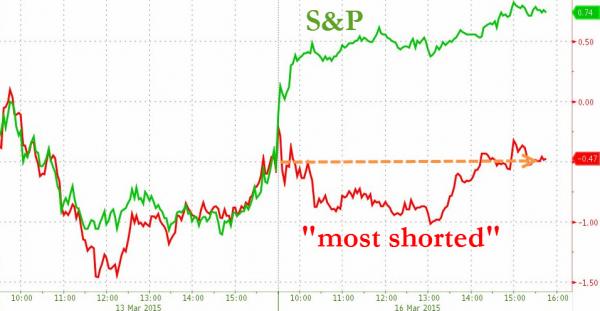 As Equity prices decoupled from oil at that time also...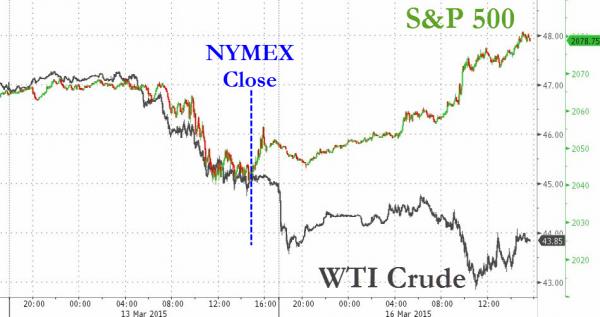 Credit markets did not seem enthused by today's exuberance...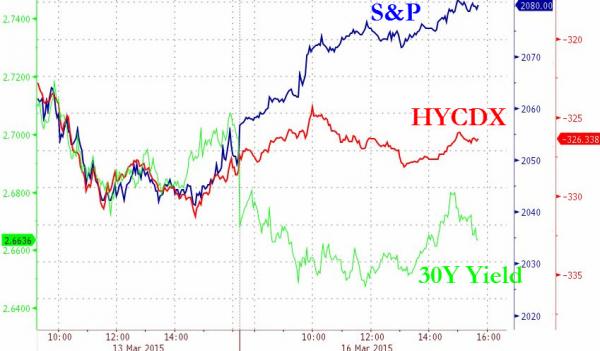 As Treasury yields and stocks recoupled post-payrolls...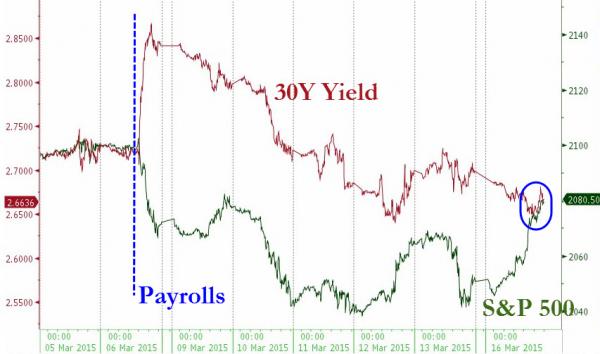 EURUSD bounced once again off the key 1.05 trendline level but faded later on - and notably was unable to make a higher hig bounce...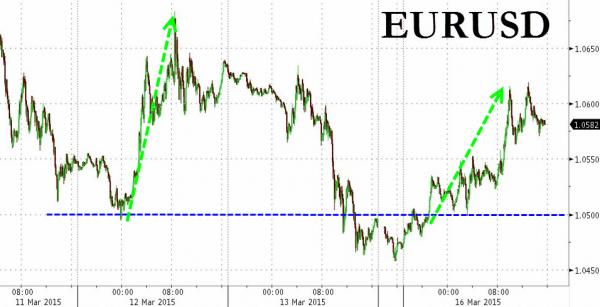 Of course today's biggest news was in oil - where WTI cratered to fresh 6 year lows (and a $42 handle)...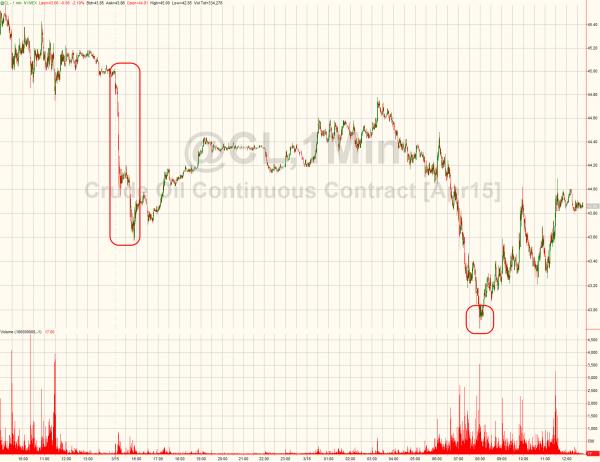 *  *  *
On the day, despite the collapse in oil, Energy stocks surged... over 2% off their lows!!! Biotechs are just bananas by now...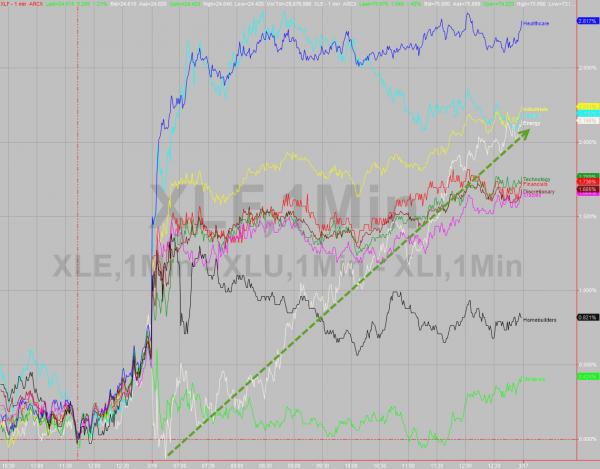 Treasury yields ended the day modestly lower... but traded in a narrow range all day
And the USD had its worst day in 5 weeks...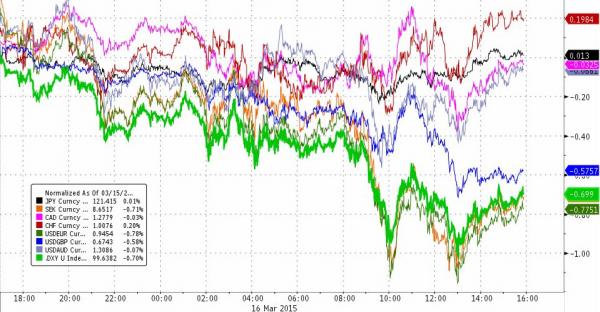 Despite USD weakness, Commodities were lower with crude the big loser...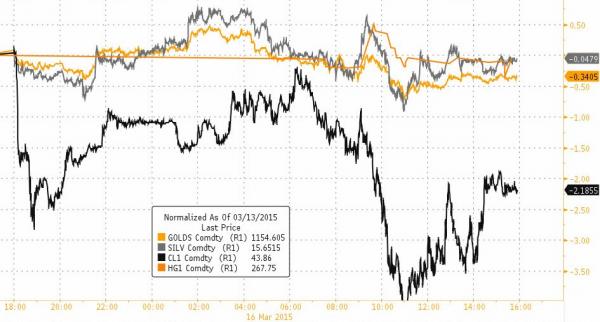 Bad news is Great news!!!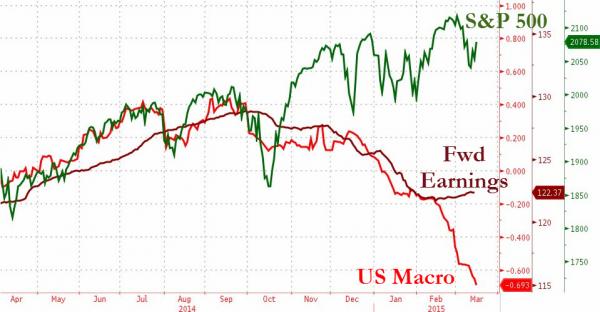 Charts:Bloomberg