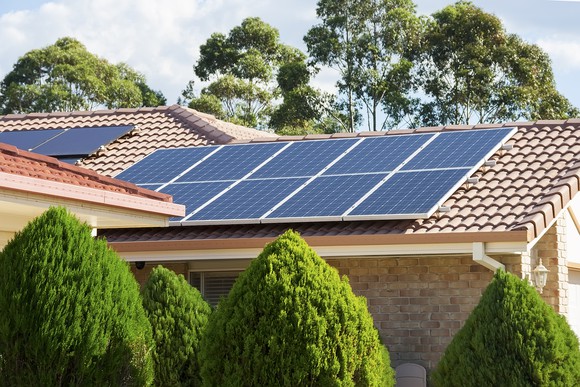 Elon Musk has unleashed his vision for the future of Tesla Motors (NASDAQ:TSLA), and SolarCity (NASDAQ:SCTY), in what he's calling "Master Plan, Part Deux." It's a document with big ideas and plans for growth that may define the future of both companies.
On the energy side, folding SolarCity into Tesla Motors is clearly a key to Musk's plans. But there are two major flaws to the plan I think investors need to be aware of.
What Musk wants to do next in energy
First, I think it's key to look at exactly what Elon Musk wants to do in energy. The master plan document says:
Integrate Energy Generation and Storage

Create a smoothly integrated and beautiful solar-roof-with-battery product that just works, empowering the individual as their own utility, and then scale that throughout the world. One ordering experience, one installation, one service contact, one phone app.

We can't do this well if Tesla and SolarCity are different companies, which is why we need to combine and break down the barriers inherent to being separate companies. That they are separate at all, despite similar origins and pursuit of the same overarching goal of sustainable energy, is largely an accident of history. Now that Tesla is ready to scale Powerwall and SolarCity is ready to provide highly differentiated solar, the time has come to bring them together.
It seems simple enough that Musk wants to build a fully integrated energy company. But there are some reasons he won't be able to do...
More