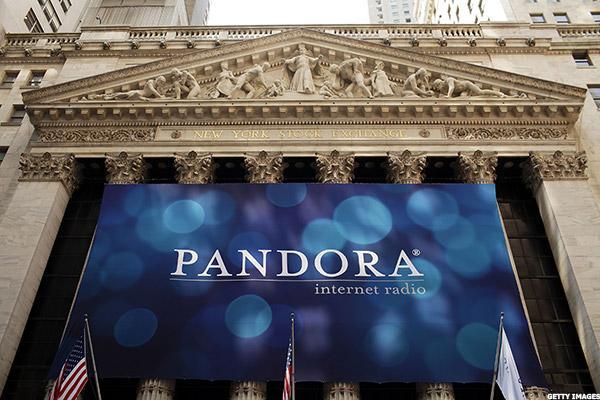 NEW YORK (TheStreet) -- Shares of Pandora (P) were increasing in early-afternoon trading on Tuesday as the Oakland, CA-based Internet radio service is moving to challenge competitors with a redesigned $5-per-month service, according to the New York Post.
The offer will provide users with the ability to skip songs and play music offline, similar to Spotify's Premium subscription service. Pandora will also offer an expanded, unlimited streaming service for $10 a month.
The services are expected to roll out in the U.S. and other countries sometime this fall.
Pandora is also adding video advertisements to its streaming service, a move that the company hopes will add revenue and drive the stock...
More