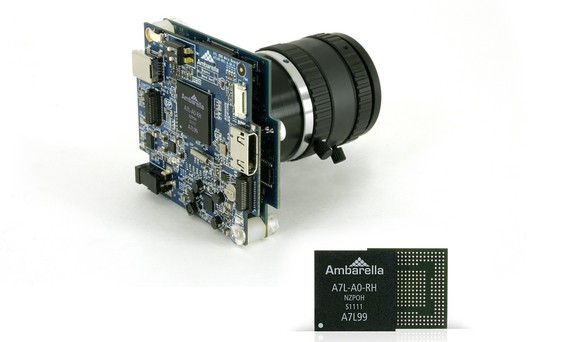 Ambarella (NASDAQ:AMBA) released stronger-than-expected fiscal second-quarter 2017 results Thursday after the market close. However, with shares of the video processing chip company up more than 70% since last quarter's solid beat, perhaps it should come as no surprise to see Ambarella stock down modestly in after-hours trading as of this writing. Even so, Ambarella is rightly pleased with its results.
Ambarella's headline numbers
Quarterly revenue declined 22.6% year over year, to $65.1 million, and translated to a 37.7% year-over-year decline in adjusted net income, to $18.5 million, or $0.54 per share. Ambarella's per-share earnings were aided in part by the repurchase of 405,089 shares of common stock during the quarter for $20.2 million, or roughly $49.80 per share. Meanwhile, Ambarella's adjusted gross margin increased 180 basis points year over year, to 67.1%, which was also well above guidance for adjusted gross margin between 60.5% and 63.5%.
Those declines admittedly don't sound encouraging. But keep in mind Ambarella's top line came in at the high end of guidance, which called for revenue between $60 million and $66 million, and gross margin was only expected to be between 60.5% and 63.5%. What's more -- and while we don't typically pay close attention to Wall Street's quarterly demands -- analysts' consensus estimates predicted significantly lower adjusted earnings of $0.38 per share on revenue of $64.3 million.
Zooming in
As Ambarella CEO Fermi Wang elaborated:
Our results reflect strong execution across the business despite several hurdles in the quarter as discussed on our last earnings call. Solid product development...
More