The small-cap Russell 2000 is down over 10% from its July highs (down 6.2% year-to-date) as VIX is back over 17. Treasury yields continue to collapse (down 8-9bps today alone) with 10Y trading with a 2.40% handle (and 3Y under 1% again). All other major equity indices are also red from the Russell 2000 peak in July and have broken various key technical levels today - S&P below 100DMA, Dow Industrials below 100DMA, Dow Transports At 100DMA, and Nasdaq broken well below its 50DMA. Russell is back at levels first seen a year ago.
Russell in correction...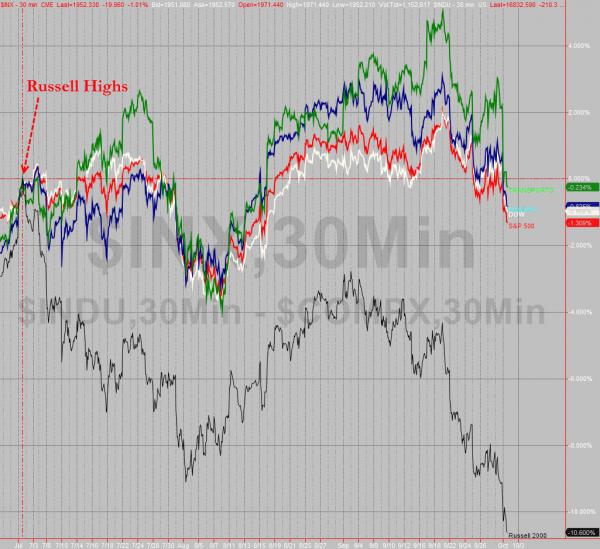 Other major equity indices breaking key technicals...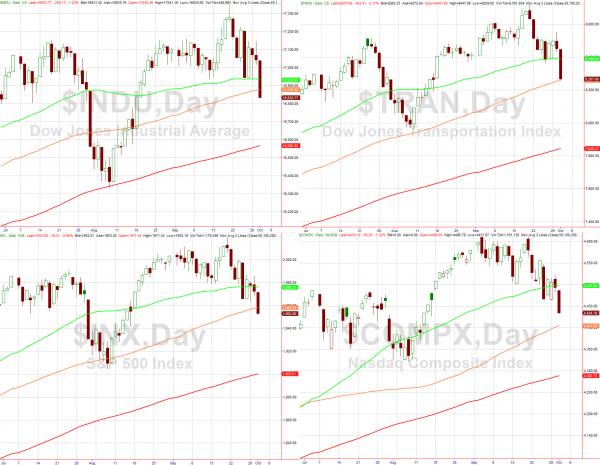 Financials continue to catch down to credit...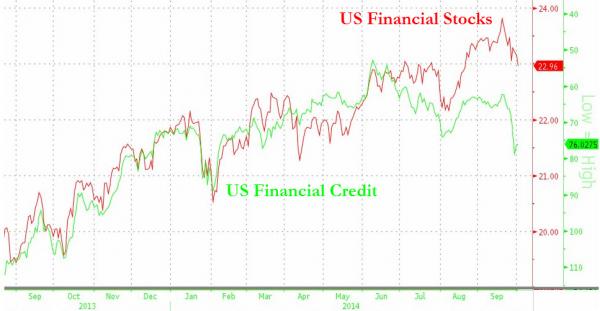 and Treasury Yields are collapsing....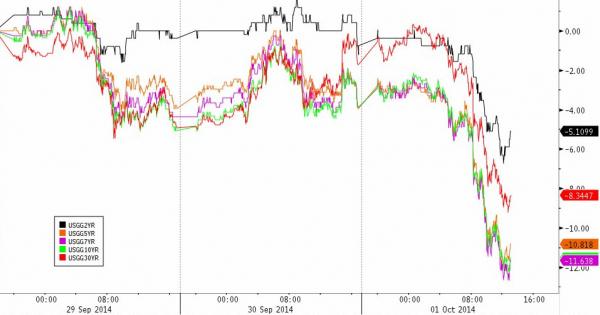 An odd reaction by bonds which "are in a bubble" and stocks which "aren't"