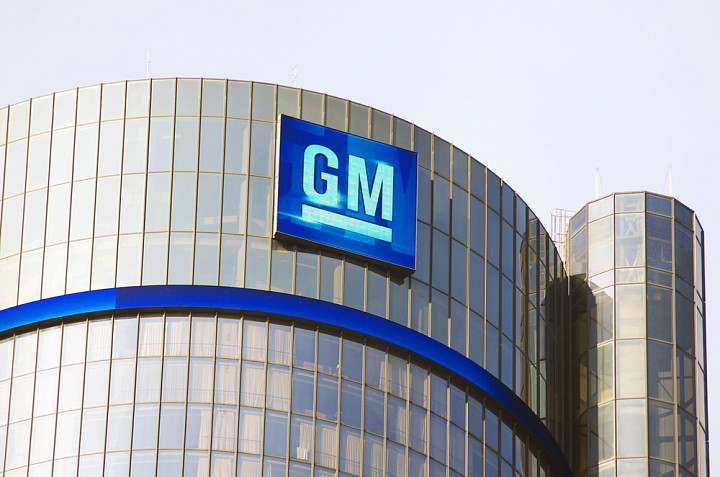 Headquartered in Detroit, General Motors Company (
) is a global automotive player that designs, builds and sells trucks and cars. In addition, other fast-growing peripheral businesses include auto loan financing, leases, and aftermarket for spares and accessories.
GM's second quarter earnings announcement is due July 21, and, going by consensus, it is expected to showcase a decent year-on-year rise in its earnings per share although its revenue could report a sluggish trend. During Q2 2015, GM posted adjusted earnings of $1.29 per share on a revenue of $38.18 billion. Its revenue during Q1 2016 was at $37.3 billion, with earnings of $1.24 per share.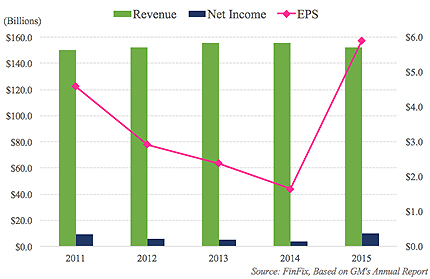 General Motors has evolved since its 2009 bankruptcy filing and can now boast strong financials, comfortable sales, and adequate cash flows. During the FY 2015, the company reported a revenue loss of about 2%; however, its net income and earnings per share swelled by 145.32% and 258.18%, respectively. Here's a look at the company's position in the automotive market and how it is continually adapting and setting trends, as an innovative player in a bid to combat the industry disruptions that are underway.
1. Strong Brands & Market Share
According to the latest figures for the month of June, 2016 in the U.S., General Motors was the market leader with a 16.9% share, followed closely by Ford at 15.8%. Toyota and Chrysler shared the third spot with 13.1% market share each while Nissan and Honda followed with a market share of 9.3% and 9.2%, respectively. The other brands in the top 10 – Hyundai, Kia, Subaru and BMW –reported a market share of less than 5%.
"GM has gained retail market share in 13 of the past 14 months, dating to April 2015." During the first six months of 2016 in the U.S., GM retail sales moved up by 1% while its retail share is up 0.4%; this, according to reports, is "the largest retail share gain of any full-line automaker and more than double the industry's average over that timeframe."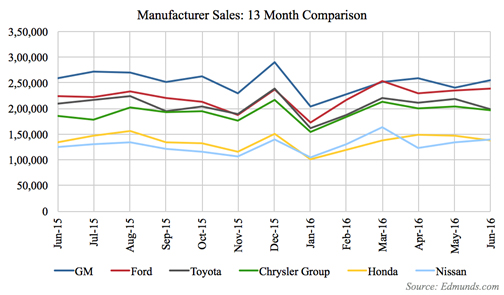 In March 2016, GM announced its strategy for the next five years to fuel growth momentum in China. The company plans to roll out more than 60 new and refreshed...
More