Remember last Friday? The Dow screamed 140 points higher in the last hour of the day to "prove" everything was awesome into the weekend. It wasn't! With The Dow down 300 points today, it is now 600 points below those panic-buying highs just a week ago...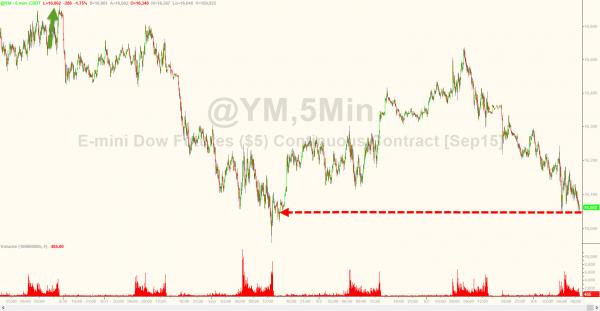 It seems the idea of China being open and US closed on Sunday night/Monday is making more than a few nervous.
The Dow is now down 10% for the year and Nasdaq is back in the red...