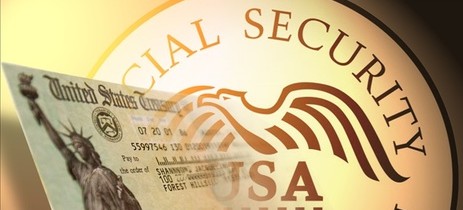 The labor department recently announced that recipients of Social Security are not going to be getting a cost of living bump. Which totally makes sense, because cost of living has gone down almost everywhere. Goods have never been cheaper and the economy is soaring!
Oh, wait. That's not the case at all. Cost of living has gone up as it always has, the government just doesn't seem to care. Sure, their metrics, based on inflation, show that an increase is not needed, but for the millions of americans who rely on the checks, help is always needed.
Relying on social security is not what it used to be, and I advise no one to use it as a retirement option. Work longer, get a side hustle, do what you have to do, but thinking that the government is going to take care of you is planning to fail. Strong, dividend paying stocks like Apple (NASDAQ: AAPL,) American Express (NYSE: AXP) and (NYSE: USB) would be some solid options. 
I see this recent non-bump to be only the beginning. Careful long term planning is more necessary than ever when the future grows ever more uncertain. You can't be fooled by what the Fed is doing with interest rates, because it can't last forever.