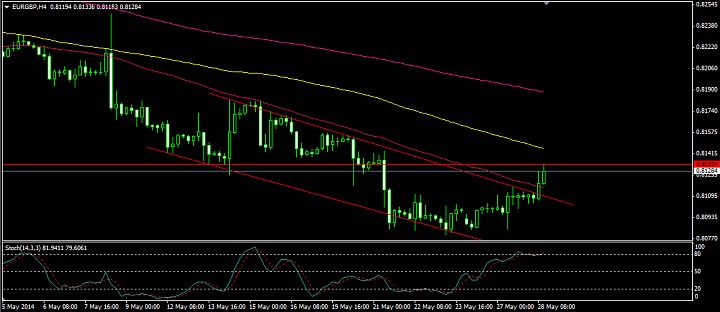 (EURGBP : 4 Hour Chart)
EURGBP finally broke out from the downward sloping channel trend giving a bullish signal. Pound weakened against its major counterparts after the lower than expected BBA Mortgage Approvals report for April came out. Although EUR gained today but the gains still seems limited. We can see that the pair is trading in the overbought zone now. 
Currently the pair is testing the resistance at .8133 and might come down from this level. EUR is trading lower against its other counterparts, it just the weak U.K. data today which is pushing pound down. EUR will be down in the expectations that ECB will decide to implement more stimulus measures to curb the slow growth in Inflation.