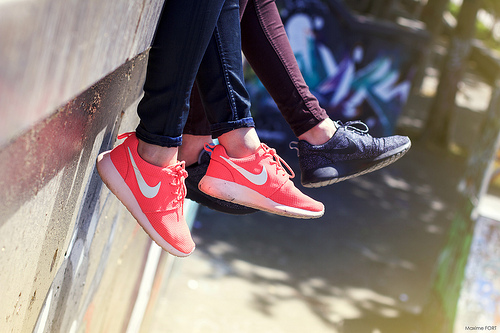 Nike (NYSE: NKE) shares traded at an all time high last week, according to CNN Money, with shares spiking up 5 percent. Futures were up in the United States, Europe and Asia, all seeing 11 percent increases accounting for the strong US dollar, peaking the interest of investors.
"The Nike brand is sacrosanct," wrote Sam Poser, analyst with Sterne Agee wrote, according to CNN Money. "Nike will likely continue to gain share worldwide due to ongoing product innovation and the massive dollars dedicated to R&D, marketing, and infrastructure."
Nike currently faces big competition from athletic brand Under Armour, which has traded high recently as well, mixed with performance concerns against the high value of the US dollar currently, according to CNN. Other companies traded on the Dow, such as Proctor & Gamble and Caterpillar, have see its negative consequences.
CNN commenter DrWhoish said:
My philosophy is to buy stocks while they are at their all-time highs! So yes, buy it!
CNN commenter JoeMcC responded:
@DoctorWhoish And wait until it crashes before you sell!