[ZH: While we remain indifferent to the farce in Washington, we believe it is important to see both sides of the propagandized 'fight'... so below appears to be the best summary of how the mainstream protectorate would prefer we see the world under Trump.]
Authored by The Spotlight Group's Stephen Pop, originaly posted at TradingFloor.com,
The frontrunner in the race for the Republican Party presidential nomination is the businessman Donald Trump. Sadly, his rather vulgar comments with regard to Fox News host Megyn Kelly have dominated the headlines when it might be more useful to start focusing on his potential economic policy.
When they are placed under the spotlight of scrutiny, they lack any evidence that the businessman, who claims to have mastered The Art of the Deal [Random House Publishing © 1987 by D. Trump], actually understands even the elements of economics, let alone international trade.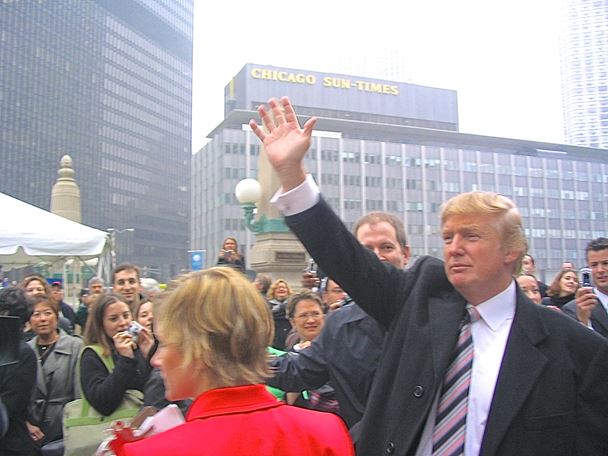 Creating a buzz...Donald Trump's incendiary comments have dominated
headlines rather than his proposed economic policies. Photo: iStock
It is not enough to issue proclamations such as "it is time to get tough" or "It is time to make America great again". These are the buzz words of a man that is reaching out to tap the rich vein of popular appeal. 
Perhaps that is what all politicians strive to do, especially when the field of candidates is rather crowded. However, what is clear is that a well-crafted economic strategy is not present, nor are staffers that would have the temerity to disagree with Mr T.
Last week, when the
People's Bank of China moved to devalue the yuan
, Trump was quick to appear on national television accusing the Chinese of having no respect for President Barack Obama. He claimed the No.2 economy had been treating the US like fools by using sweat shop and cheap labour and that it had used currency manipulation along with trade barriers and tariffs to restrict US exports to China while promoting Chinese trade into the US.
The Chinese are certainly protectionists, but a shift in the comparative advantage of manufacturing jobs was inevitable, so why not attack India? 
Certainly the US had enjoyed its fair share of improvements in its level of absolute and comparative advantage as well as swings in the terms of trade.
Manufacturing jobs in the US
have actually been relatively steady in the level of payroll expansion since 1992 when Chinese GDP began to expand.
Source:  
Bureau of Labor Statistics, 
National Bureau of Statistics of China 
Trump claims that it is all down to China that the US lost five million manufacturing jobs since 2000. That is too simplistic as it ignores the greatest US corporate trait – the ability to embrace creative destruction and reinvent its operating procedures. 
The Trump message is playing to the basest of human instincts, which is to mistrust anything or anyone that is different. That political plot is unhelpful. America is better than such a message, which is designed to rouse the Tea Party fringe. 
The most frightening situation is that he seems to believe that a great solution is the introduction of tariffs, as his policy programme is to look for levies of 25% on imports from China and 35% on Ford vehicles assembled in Mexico. That ignores the rules of the North American Free Trade Agreement and will do nothing to boost US exports. It will erode consumer welfare by raising prices for Americans and unleash tactical retaliatory moves.
Another pillar in his economic architecture is a weaker
USD
to stem imports by naturally raising their prices and so stem imports by making them more expensive and increase the competitiveness of American exports. This does not allow for any consideration of the import and export elasticities or the great marginal propensity to import that has been in the US DNA since the 1960s.
If he were president the dollar might fall because of "Trump Terror" i.e. out of fright. The value is determined by the balance of demand and supply and that is driven by the interest policy of the Federal Reserve, an institution that Trump has been all too quick to attack. He opposed quantitative easing and yet we never hear about his alternative vision.
He is vocal on the issue of low interest rates in that they will unleash a disaster as new asset bubbles are created and ultimately burst amid a backdrop of high inflation. To date, that view has been proven wrong. Low interest rates have helped the US economic recovery and inflation is minimal and commodities and energy prices are falling.
The inflation rate in the US was recorded at 0.10% in June 2015 and averaged 3.32% from 1914 until 2015, reaching a record high of 23.70% in June 1920 and a record low of minus 15.80% in June 1921. These extremes have nothing to do with quantitative easing.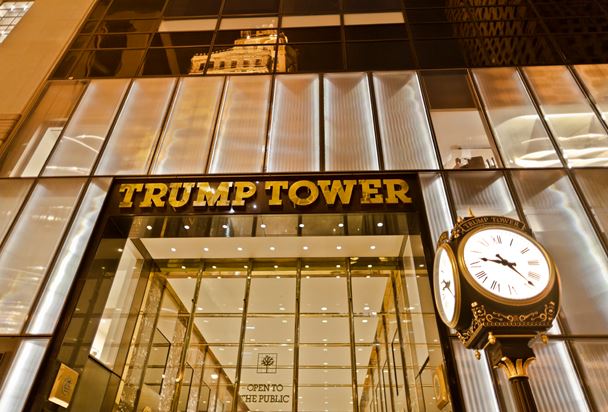 Forget Trump Tower ... if Donald Trump becomes president, the dollar
might fall because of 'Trump Terror'. Photo: iStock
It is staggering that such a successful businessman can be so wrong on so many economic issues. He opposes any boost to the minimum wage and so ignores the multiplier effect of wages feeding consumer expenditure that in turns boosts corporate top and bottom lines. 
He wants to cut all corporate taxes … keep them low by all means, but everyone and everything has to pay a share. Profits are made by using the infrastructure within society.
He clearly has a thing about
Mexico
. In addition to applying tariffs on Mexican imports he wants to build a great wall and deport 11.5 million illegals. I can agree with the latter point where individuals either claim benefits or work illegally. Why not legalise them? The Hispanic population in the US are the group that has the highest propensity to consume…so make them good and consuming citizens. As for the Trump Wall, the cost of construction, maintenance and policing is seen at $400 billion over 20 years.
The plans do not add up or balance. He claims he wants to oversee an infrastructure programme, bolster defence and veterans' affairs, cut taxes and protect social security from any cuts and yet he says he is a fiscal conservative, a financial hawk.
It may sound fine in the early hustings. However, such a plane will not fly as reality teaches us that one cannot be on both sides of the street. The presidential race could do with a business thinker that is not enmeshed in the DC elite and cosy circle.
What was the name again…"Trump". Oh…I thought it was "Chump". Maybe Carly Fiorina would be a better business brain to warm up the political party.
*  *  *
[ZH: In summary - Everyting is awesome, Trump will destroy us all, Carly for President]