The GBP/JPY fell in favor of the Japanese Yen, retracing further after failing to push and close above a key resistance on the daily chart at the 154.10 area.
We were
monitoring that set-up together
last week.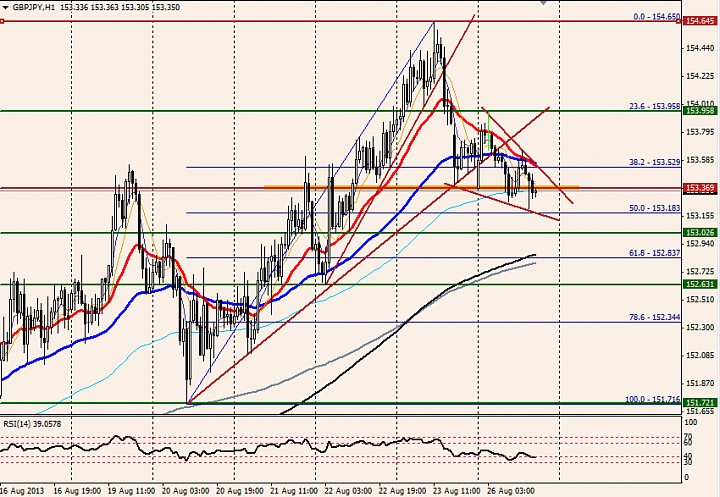 The first thing that I see here is that the upward momentum has stalled out and we were able to break the 2 upward sloping "speedlines" in this pair.
The pair has now put itself into a downward sloping wedge, which means we do have a set of lower highs and lower lows, but within the context of consolidation.
The downward break at 153.35 was interesting overnight, but doesn't seem to signal on its own that we will have a more deeper retrace, though the trendline for the wedge does give us a resistance factor.
While we remain comfortably above the 200-MAs (the SMA is in black, and EMA in gray), we do have the making of a 21/55 downward cross, which puts this pair into a neutral if not bearish mode in this time-frame.

Therefore, there is a case to be made for a further pullback (and within the context of a rejection of resistance in the daily).
The important levels of supports include 153.18 (50% fib), the 153 handle, 152.62 (old pivot), and below (151.72).
- Nick