Trade with confidence. Are you a professional trader? Be the first to get the alert with Benzinga Pro's real-time newsfeed and audio squawk and never miss an opportunity again.
Don't miss the chance to try it FREE today.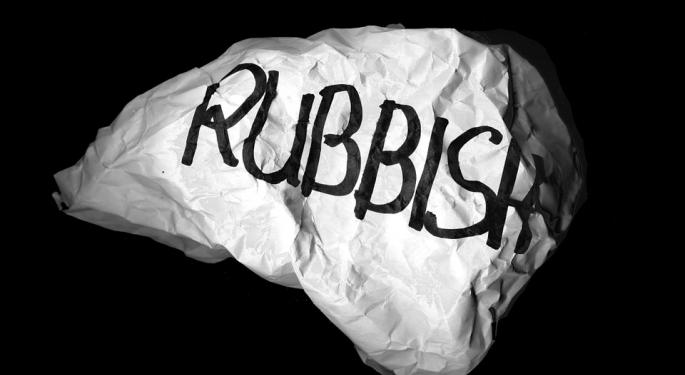 This represents the opinion of the author.
Have you ever seen a potential deal for a major company garner less excitement and interest than what is going with Yahoo! Inc. YHOO 0.03%?
Everyone seems to calculate the company is worth $50-$55 a share. Compute their stake in Alibaba Group Holding Ltd BABA 0.05%-taxed or not taxed, core Yahoo, Yahoo Japan and the items on the balance sheet and the math is simple.
But, no one seems to really care. At this time, none of the potential suitors have come forth with a publicized bid for the perceived instantaneous profit if shares are purchased at current prices ($36) and a deal goes through at the proposed break up value of the company.
Is this just the case of the "efficient market theory" not being so efficient? Or is the overhang of the tax implications from the Alibaba stake scaring potential suitors away? If anything, it's the former. In the words of Sean Udall, "Markets are horribly inefficient and Yahoo's valuation for years is just one prime example."
No matter how the numbers are put together, they seem to come up with a value much higher than its current price, whereas the potential tax implications of the sale of Alibaba have been know for quite some time.
Clearly, the best and...
More