Silver has been persistently bearish since its July high at 21.57. A few weeks back, silver broke below the then-2014-low at 18.20 and has been making fresh lows every week. Silver price (XAG/USD) started this week at 16.67, but rallied back above 17.00 to end the 10/6, Monday session. This session's candle "engulfed" the previous 2 session's candles, giving an early sign of some consolidation ahead if not a reversal.

Silver Daily Chart 10/7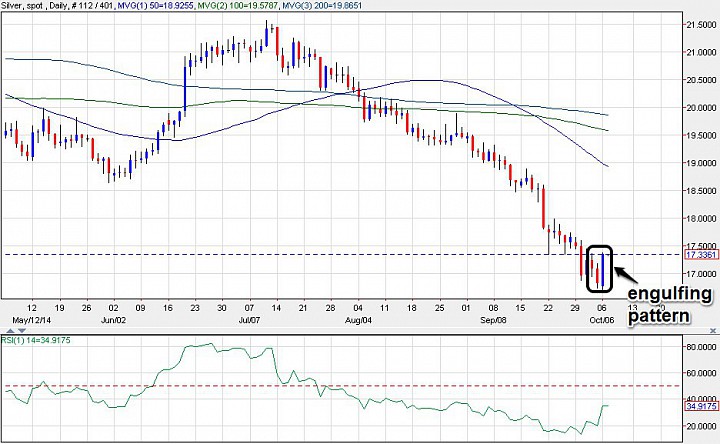 (click to enlarge)

In this short-term, this candle opens up some upside risk, but first limited to 18.00. A break above 18.00 might open up further bullish correction outlook. However, for now, if price holds below 18.00, the bearish trend remains strong, and has downside risk beyond 16.67, with the 2010-low at 14.63 as the next key support pivot.