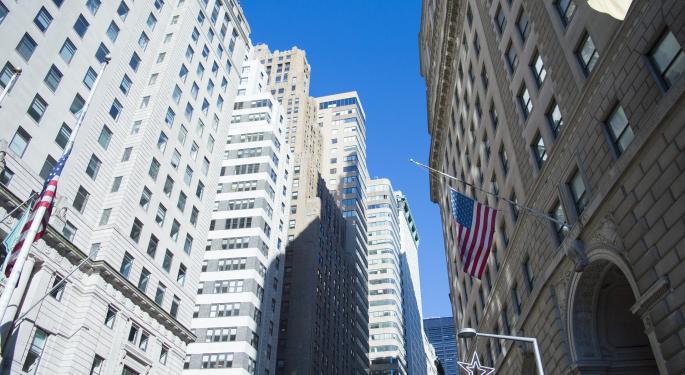 Below is a tool used by the Benzinga News Desk each trading day -- it's a look at everything happening in the market, in five minutes. Apply for daily AM access by clicking here or email minutes@benzinga.com.
Macro Focus
All eyes will be on Jackson Hole, Wyoming, on Friday as Federal Reserve chair Janet Yellen delivers a speech at the annual Economic Symposium. Traders will be paying close attention to any indication from Yellen of whether or not a September rate hike could be on the table and what type of long-term plan the Fed has to normalize interest rates.
BZ News Desk
GameStop GME Reports Q2 EPS $0.27 vs. Est. $0.27, Rev. $1.631B vs. Est. $1.72B
Autodesk ADSK Reports Q2 non-GAAP EPS $0.05, Revenue $551M vs $512.07M Est
Splunk SPLK Reports Q2 Adj. EPS $0.05 vs $0.03 Est., Sales $212.8M vs $200.5M Est.
Ulta Beauty ULTA Reports Q2 EPS $1.43 vs. Est. $1.40, Rev. $1.069B vs. Est. $1.06B
Sell-Side's Most Noteworthy Calls
Deal Talk
Belgium's Anheuser-Busch InBev BUD warned Friday its beer megamerger with SABMiller SBMRY could lead to thousands of job losses in coming years, according to documents related to the transaction.
Carl Icahn has recently discussed selling his stake in Herbalife HLF to a group including the company's arch-nemesis Bill Ackman. Jefferies has been seeking over the past month to find buyers for Icahn's 18 percent stake, which is worth roughly $1 billion, people familiar with the matter told WSJ. The status of the talks and which other investors may be involved wasn't clear and Icahn may sell nothing in the end.
In The News
A top executive at a South Korean company facing a corruption investigation was found dead early Friday just hours before he was due to be questioned by prosecutors. Lee In-won, vice president of the conglomerate Lotte Group, was discovered lying on the ground with a necktie around his throat, according to local police.
When the Democratic National Committee announced its $32 million fundraising haul last month, it touted the result as evidence of "energy and excitement" for Hillary Clinton's nomination for the White House and other races down the ballot. The influx of money, however, also owes in part to an unprecedented workaround of political spending limits that lets the party tap into millions of dollars more from Clinton's wealthiest donors.
Blogosphere
Most first-time workers accumulate stuff, dine out, and spend a lot to keep appearances. They want the latest gadgets and that trip of a lifetime to the Caribbean. They work hard to sustain their comfortable lifestyle.
When you're in your 20's, there's no urgency to think about retirement. The deadline is decades away, so why worry now? Wrong. Here are six things you should consider in money budgeting.
Trending
NUGT HLF DG TLND SWHC ULTA ADSK SPLK BIG PVH SIG GDX MYL
© 2016 Benzinga.com. Benzinga does not provide investment advice. All rights reserved.
Source